This past weekend was the iconic HSR Classic 24 at Daytona. This is an event that's been held for several years now, and this year was my first opportunity to take part in the action. Cars from all over the world were entered in the event, as well as drivers—including some who piloted these historic cars in their heyday.
I joined the action as part of Mazda Motorsports, who introduced the Mazda Heritage Collection after Flis Performance did a thorough refresh of iconic Mazda racecars from IMSA's 90s era.
It was so fun to see all the fan excitement that these cars created. They got so much attention from rotary fans, IMSA fans, and just general car enthusiasts. The unique scream of the 4-rotor engine that powers the 1991 RX-7 GTO and the 1990 767 Prototype was a real head turner, whether the cars were out on track or in the garages.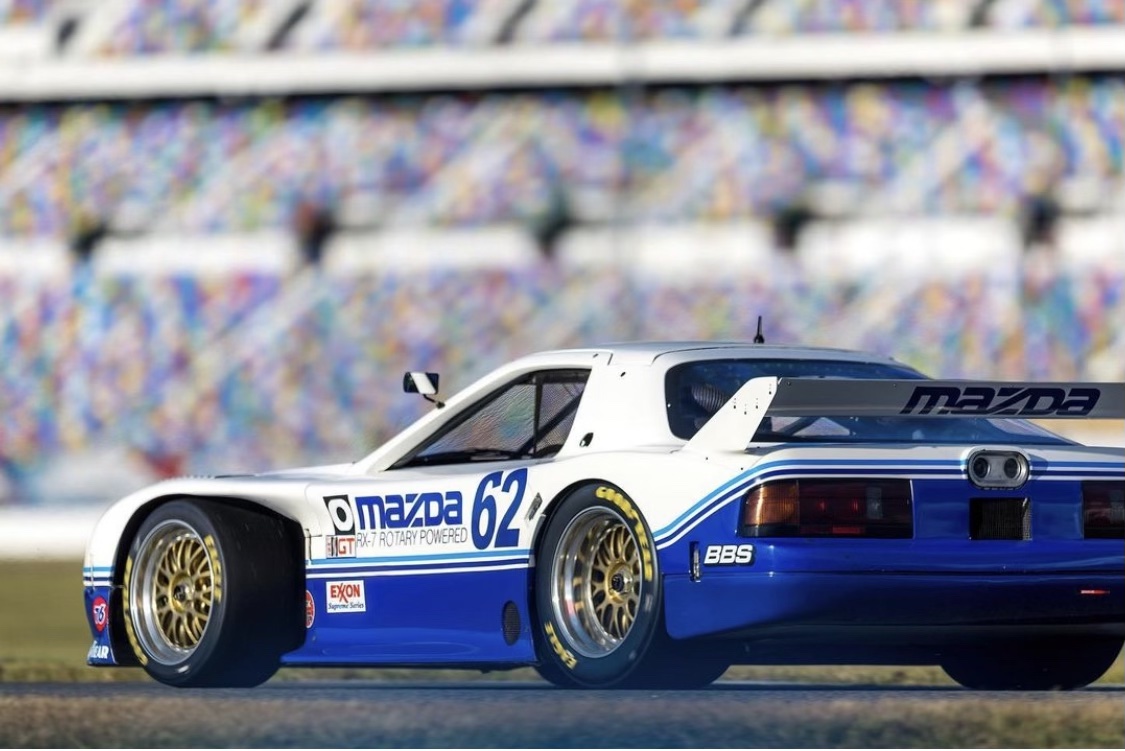 I had the honor of piloting the RX-7 GTO during the event, which was in good company with many classic TransAm and stock cars from that same era. It was so much fun to be screaming around the high banks of Daytona in something that—although it's 30 years old—still produces speeds and lap times similar to modern-day GT cars.
The excitement didn't stop at Daytona. Mazda will be running the next event, the HSR Sebring Classic 12 Hour, in a month's time. The same two cars will be competing (and I'll be driving the RX-7 GTO again), and Mazda has plans to continue rolling out additional cars in the Mazda Heritage Collection next season.