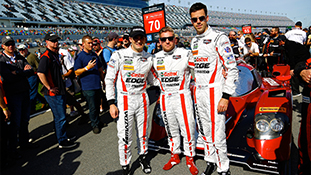 About Tom Long
Tom Long is a professional racer, coach, and development driver. As a Mazda Motorsports factory driver, Tom will continue in his role as the lead development driver and series official for the Idemitsu Mazda MX-5 Cup series. Racing fans can cheer for Tom in the IMSA Michelin Pilot Series GS GT4 class this season.
This past week I found myself at VIR twice. Ironically, I was there in the same type of car both times! I was working with new clients on both visits, and it's always...
read more
This past weekend was the annual SRO World Challenge event at Virginia International Raceway, and one aspect that was very welcome was the return of fans in full force!...
read more
TomLongRacing