Historically, Mazda has done a fantastic job of embracing their motorsport heritage and celebrating the legendary rotary engine. New for this year, Flis Performance has taken over responsibility for the care and feeding of these priceless race cars.
Now that the racing season is winding down, this offers room for Mazda to pull out a couple of these iconic race cars for some very exciting upcoming historic races. First on tap is the upcoming Classic 24 Hour at Daytona, which has really gained momentum over the past several years, attracting cars from all over the world. It's really become a favorite with fans and competitors alike!
Mazda will campaign two cars from their collection: the four-rotor RX-7 GTO and the 767 prototype, which was the predecessor to the 1991 LeMans-winning 787. I had the privilege and honor to shake these cars down just this past week. Flis Performance had gone through the cars, and they did a tremendous job of refurbishing them into top-notch running order.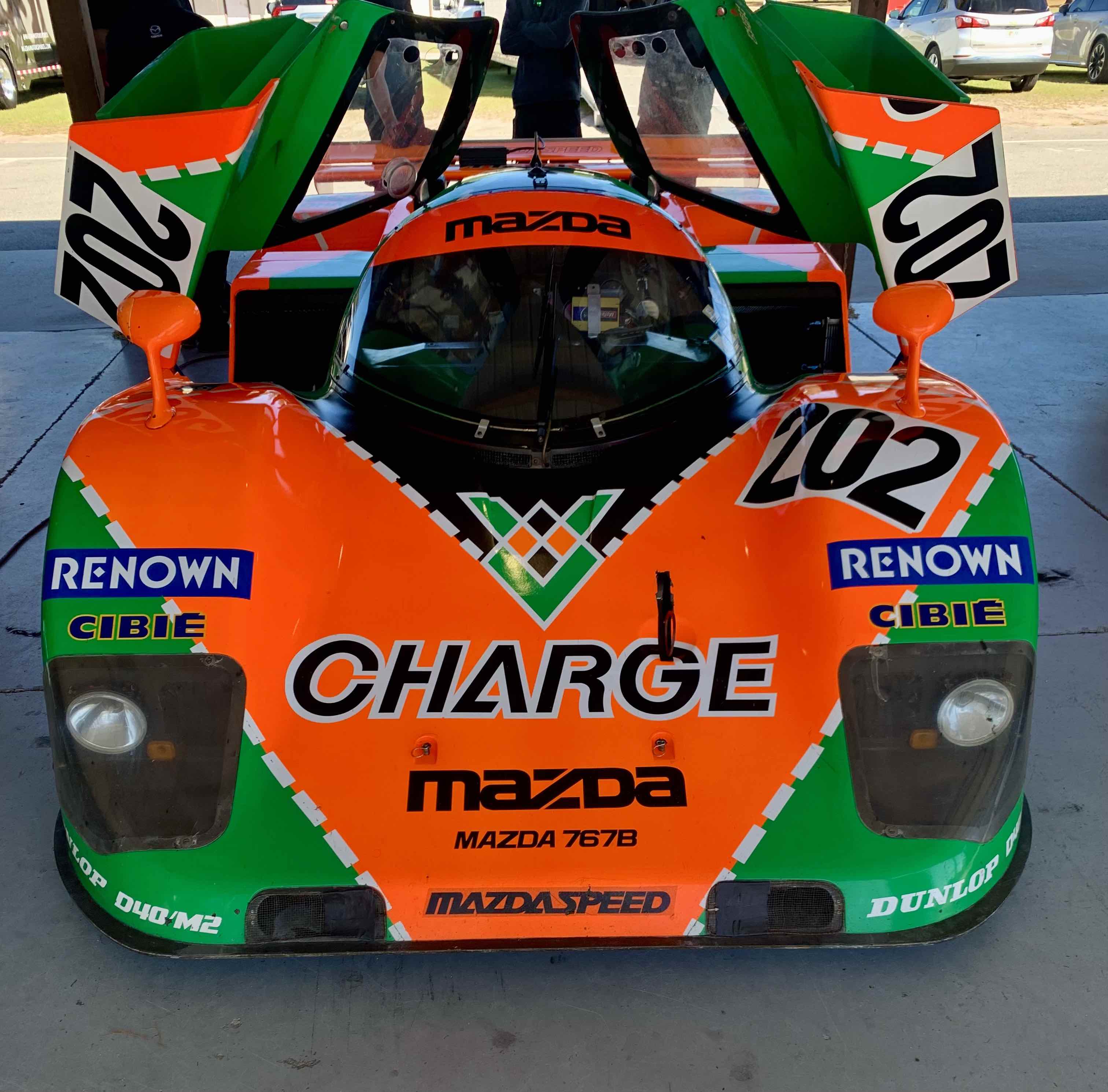 It was a true thrill to slip back in time with the RX-7's H-pattern gear box and that screaming 700hp, four-rotor engine! It is always a crowd pleaser, and it's exciting to be a part of the history of that car, in part because so many rotary fans come out to see it run.
Now, I'm heading down to Daytona for the event this weekend. The on-track portion of the week starts with a test day on Wednesday and rolls into qualifying and races as the week progresses. It will be exciting to run these cars at Daytona, as I've had the opportunity to drive them several times, but never at such a high-speed, high-banked track!
If you're in the area, be sure to stop by to say hello and see the cars up close. I look forward to reporting back next week on how it all went.