It's a big week for young drivers looking to get into the Mazda Ladder System. This weekend will be the Road to 24 and Road to Indy Shootout competitions. Road to 24 drivers are vying for a $100,000 scholarship for the Battery Tender Global MX-5 Cup series next season, while the Road to Indy winner will take home a $200,00 scholarship. I'll be a judge for both events again this year, which will be held at the Bondurant Driving School facility in Phoenix, Arizona.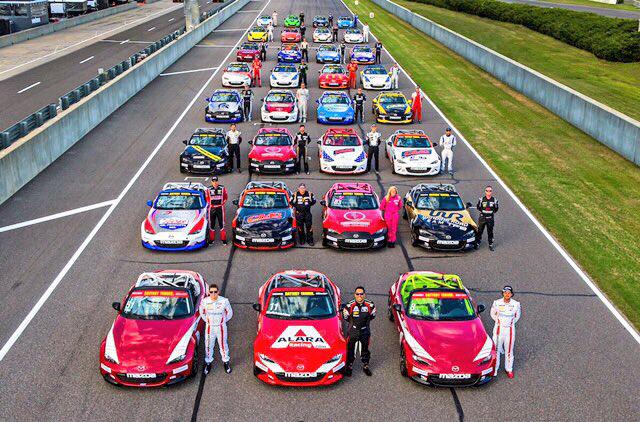 Mazda has narrowed it down to just four drivers from all around the country to compete for the Road to 24 scholarship. This year there will be two male and two female drivers, with the youngest just 16 years old. Last year's winner went on to finish as Rookie of the Year and third in the Global MX-5 Cup championship, so the talent level coming through the Shootout is very high.
On the Road to Indy side, the field is much larger. Applications are accepted from all major junior open-wheel series champions from around the world, and the selection of competing drivers has been capped at 20. Last year's Shootout was quite the event, and we expect this year will be no different. It's a two-day format, and half the field is eliminated after the first day. It's a real task to remember who's who and what language they speak!
If you want more information about the Shootouts, go to MazdaMotorsports.com. And be sure to follow along on social media during the weekend to find out who will be taking home the scholarship money for next season:
Mazda Motorsports on Instagramand Twitter
Road to Indy on Instagramand Twitter
Global MX-5 Cup on Instagramand Twitter