A championship-winning season! What an incredible Petit LeMans weekend at Road Atlanta! Britt Casey, Jr. and I fought hard all season in our No. 77 TRUMPF Audi RS3 LMS, and we are so excited to have wrapped up our season with the TCR class championship.
It was surreal when we knew we had locked up the title by the race's mid-point, but it was equally important to stay focused on the race. We knew at the end we would be victorious in the points battle, but we wanted to stay in the race battle, too!
Finishing third meant we got to celebrate both the race and the championship on the podium, which was perfect. It was extra special because my family was able to be there, and Camden even got to celebrate on the podium with me!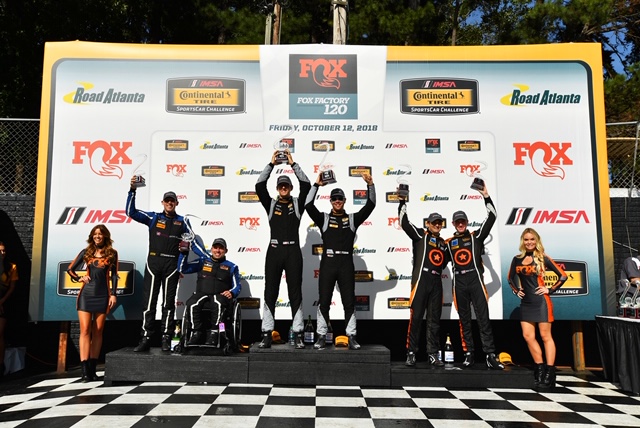 The awards banquet that evening was a special time to reflect with the Compass Racing team on what we had accomplished. It was especially memorable because we were all there together. With all of the hardware and accolades we got that night, we certainly went home smiling.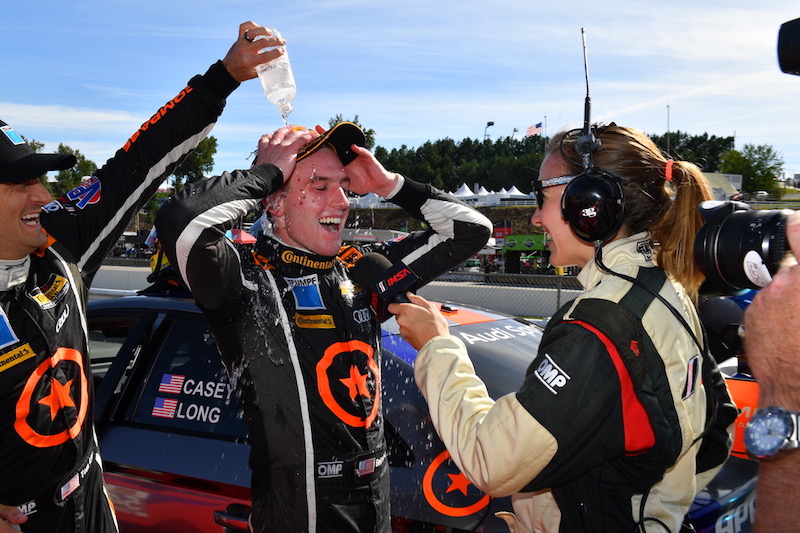 It's incredible to think about how this opportunity came together very late in the scheme of racing, just a couple of weeks before Daytona. Starting the year with the ultimate success—a win at Daytona—was a little surreal, but the extreme high was followed by the extreme low of running out of fuel while leading on the last lap at Sebring. That put us on our hind foot for most of the year, but through the four wins and eight podium finishes, we were able to fight our way back into contention and actually take the points lead going into the final round. That gave us the upper hand and ultimately our success in the season finale.
Road Atlanta is the track where I first saw Britt drive at just 15 years old, and I've been helping mentor him since then. It seems so fitting that he and I have claimed the first U.S. TCR championship at that same track, five years later. And in fact, ironically enough, my first professional championship was also won at Petit LeMans, circa 2005, where I took the MX-5 Cup title that started my professional growth towards a career in motorsports.
You can catch the broadcast of our season finale and title-clinching race on FS1 at 10am ET on Sunday, October 21.