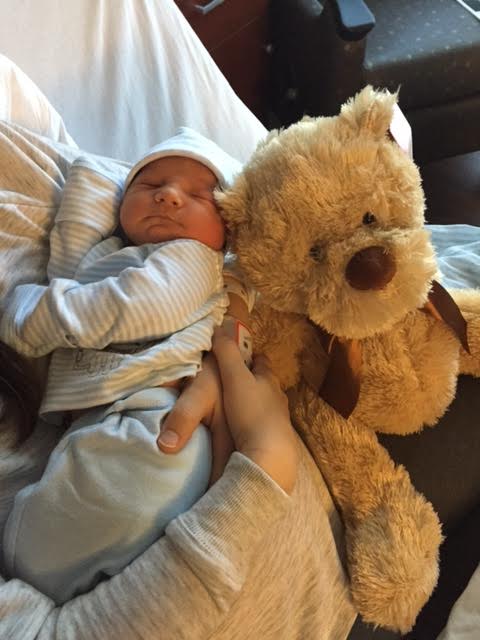 As if the countdown to the Rolex 24 at Daytona this week wasn't exciting enough, we also welcomed our son, Camden James Long, into the world on Saturday. Since Cam's birthday, he's been busy: be sure to check out his Twitter account, @CamdenJamesLong, as he follows his dad's big race from Daytona this week!
You can also tune into the race on Fox Sports 1 and 2, or watch online. Click here for the full broadcast schedule. I feel like I'm already warmed up for the 24 Hours with a couple of all-nighters this past weekend!
Camden James Long
Born: Saturday, January 23, 2016
Time: 11:58 a.m.
Weight: 8 lbs. 1 oz.
Length: 20.5 inches