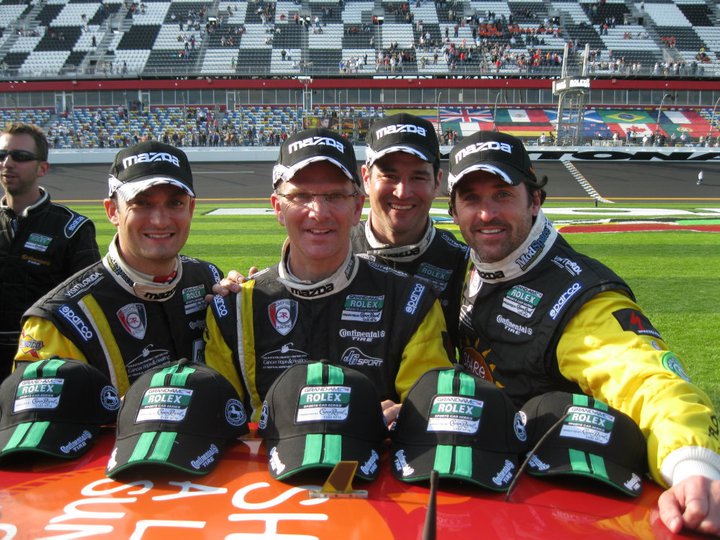 With Daytona just behind us, I've been reminiscing about one of my favorite races at that track. For the 2011 Rolex 24, I had my first opportunity to race with Dempsey Racing in their Mazda RX-8. SpeedSource's Mazda RX-8 had won the Rolex 24 in the GT category in both 2008 and 2010, so we knew going in that the RX-8 was a proven competitive platform. I was still relatively new to the RX-8, but from my experiences with it, I absolutely loved the lightweight nature of the platform and that screaming three-rotor engine.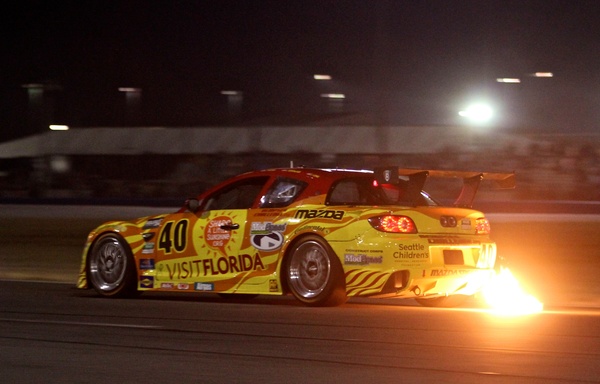 The GT field was very competitive at Daytona, and we qualified right in the middle. The first time I was in the car was as the sun was setting going into the night. The race really shifted at that point because we had long green-flag runs, and we started to make up some positions as we pushed from mid-pack up to the front.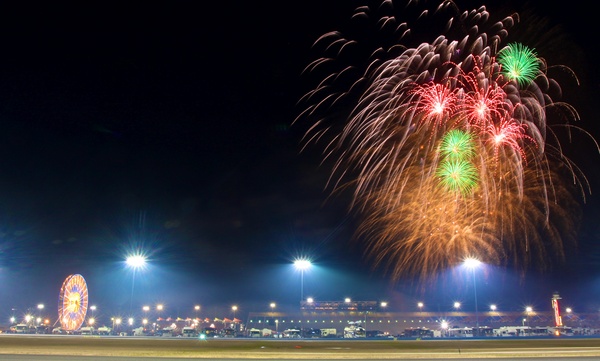 I can remember the exhilarating feeling of driving at night with the fireworks for the first time. It was an incredible feeling, and combined with how well we were doing in the race at that point, I was having so much fun!
Shortly after that first triple stint I did, Patrick Dempsey got back in the car. Through a great pace and pit strategy, we were able to take the lead for the first time just before midnight. The team didn't let Patrick know he was the leader while he was driving! He had a clean stint and found out he had led the race when he got out of the car.
From there on, we continued to have a strong lineup of drivers – including Charles Espenlaub and Joe Foster – and we led all the way through the night and into the next morning.
In addition to getting to drive that night with the fireworks, I also got to drive at sunrise, which was like another bucket list item for me. I had never experienced something like that before.
We managed to stay a lap ahead of the ever-closing, faster Porsches, who were cutting into our lead as the clock wound down. The team persevered through a battery issue, but we lost a few laps because of it. However, we were able to maintain a top-three position, resulting in a podium finish. It was inevitable that the top two Porsches would have caught us even without the battery issue, but it was an incredible job by the team to keep us in the fight and to help us secure a podium finish.