We just wrapped up the 2022 Mazda Shootout, where I was fortunate to be on the panel of judges. This event rewarded the highest-performing finalists with over $250,000 in scholarships for the 2023 MX-5 cup season. Not only are the drivers evaluated on their outright speed, but many off-track factors—such as business acumen, partnership awareness, and personality—also help determine the winners.
This year's Mazda Shootout was originally scheduled for a couple weeks ago at Sebring International Raceway, but Hurricane Nicole had other plans, and the Shootout had to be postponed. Luckily, Mazda Motorsports was able to relocate the event to Carolina Motorsports Park, which I'm very familiar with since it's only an hour from home!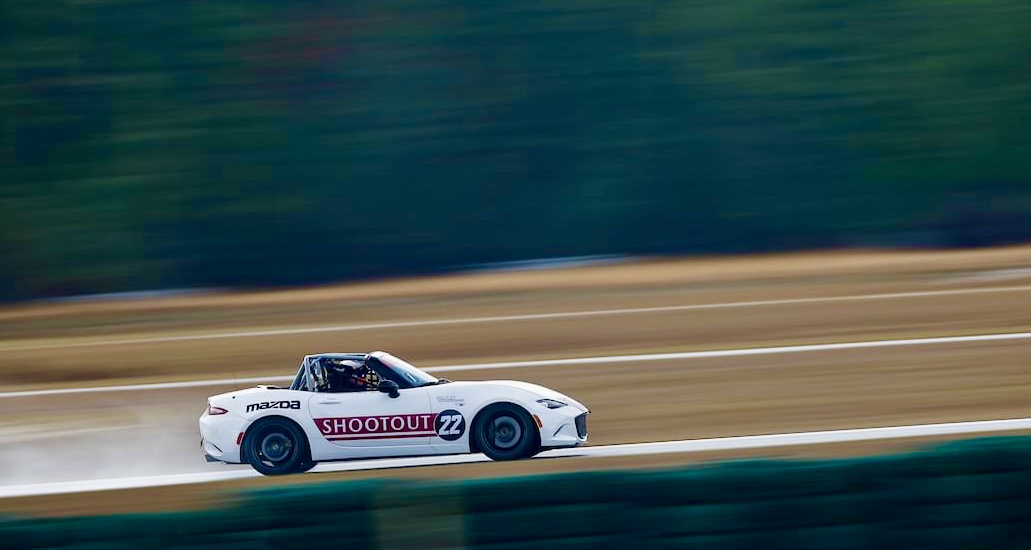 The CMP circuit is perfect for a Shootout since it has all the components of a track that really tests the driver, like areas that require excellent braking technique, technical corners, and high-speed sweepers.
We started the event with the same weather we had been trying to avoid in Florida: rain! We were still able to optimize the day by getting all the drivers acquainted with the cars and the Shootout program, and we were still able to get some track time. Fortunately, on day two, we were greeted by sunny, beautiful weather that was perfect for the final day of the Shootout.
It was a great experience for everyone involved, whether or not they walked away with a scholarship. There was a lot of track time, ample opportunity to gain experience in the cars, and coaching provided by Mazda's panel of Shootout judges. The collective experience of the judging panel was really impressive, with over 100 years of combined racing experience, not to mention some big names in sports car racing. Shootout drivers also had access to data comparisons and their in-car video in order to further their progress throughout the final day.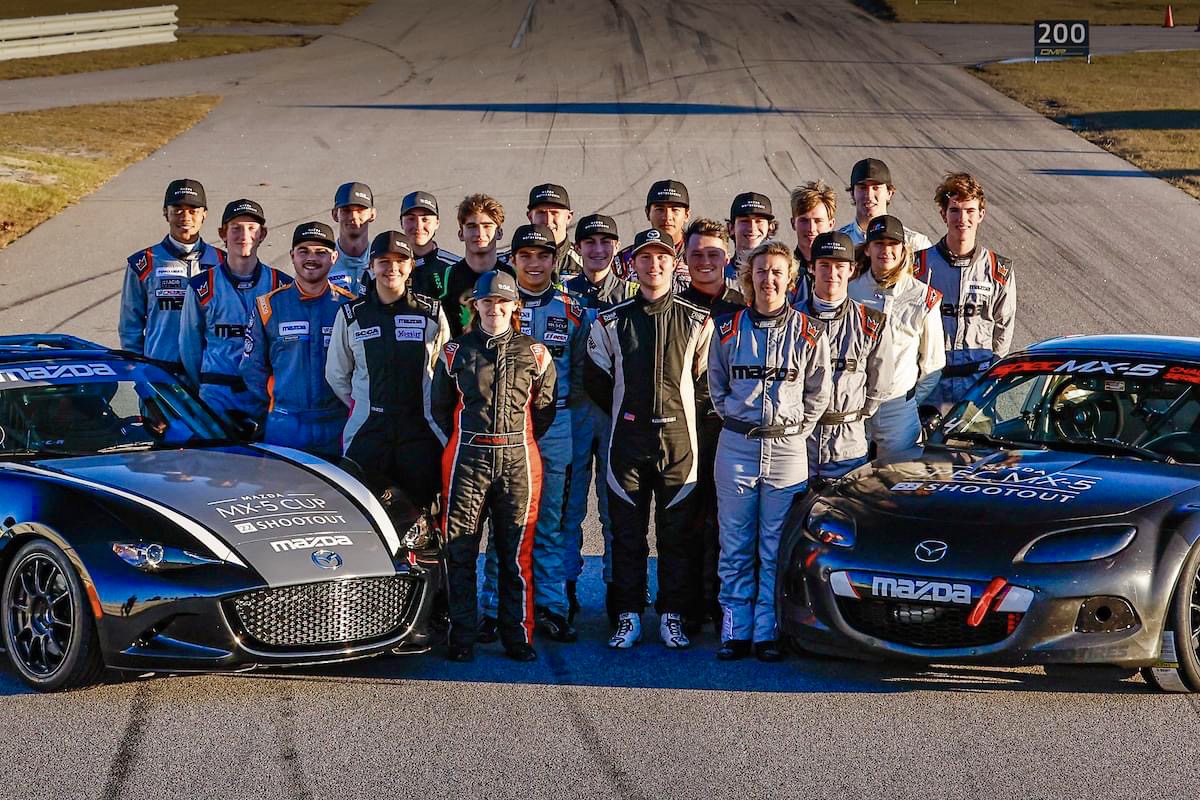 As always with these annual Shootouts, the decisions were really tough since there is so much talent and promise among the competitors. In the end, Nate Cicero and Thomas Annunziata came away with the two MX-5 Cup scholarships, and Heather Hadley won the Women's Initiative scholarship.
This year's crop of drivers did a terrific job, with none of them putting a wheel wrong during the two days. It's incredible what Mazda does for these drivers, and it's almost unparalleled in the industry. I'm looking forward to watching these winners take the step up to MX-5 Cup competition next season, which starts in just two short months at Daytona!