We just came off an exciting weekend at Mid-Ohio, where we had another round of the IMSA Championship. We were treated to absolutely stunning weather all weekend, and I'm certainly thankful for that since we've been to Mid-Ohio many times in mid-May with cold and rainy conditions! I was there racing with Forbush Performance in the Michelin Pilot Challenge Series as well as working with the Idemitsu Mazda MX-5 Cup Series.
Our Forbush Performance Supra GT4 ran well all weekend, and right from the first practice, we kept refining setup changes to have a great handle on the car going into the race. Mark Kvamme had a strong opening stint, keeping the car in the hunt. And thanks to a great call on strategy, we didn't lose any positions during our pit stop.
After a couple of early-race caution periods, the race went green for the last 80 minutes, which really changed the dynamic of the race. It quickly turned into a fuel mileage race, and we had to adjust our strategy to go into fuel-saving mode. Thanks to a successful combination of strategy and communication, we were able to get a solid finish. Others ran short on fuel, but our team was able to stay ahead of any pitfalls, deftly balancing our Supra's excellent performance with fuel conservation.
Mentally and strategically, it was an interesting race for me. I jumped into the car during a pit stop under green flag conditions, meaning I headed into the middle of the race on cold tires, and I had to come up to speed right away. I was really pleased with the car's performance and our team's pit stop, which both kept us in the fight.
When the dynamic changed to needing to save fuel while still going as quick as possible, we lost a couple of spots up front, but gained them all back at the end when those cars ran short on fuel. My stint was an hour long, and it was all about managing the shifting perspective as the race progressed.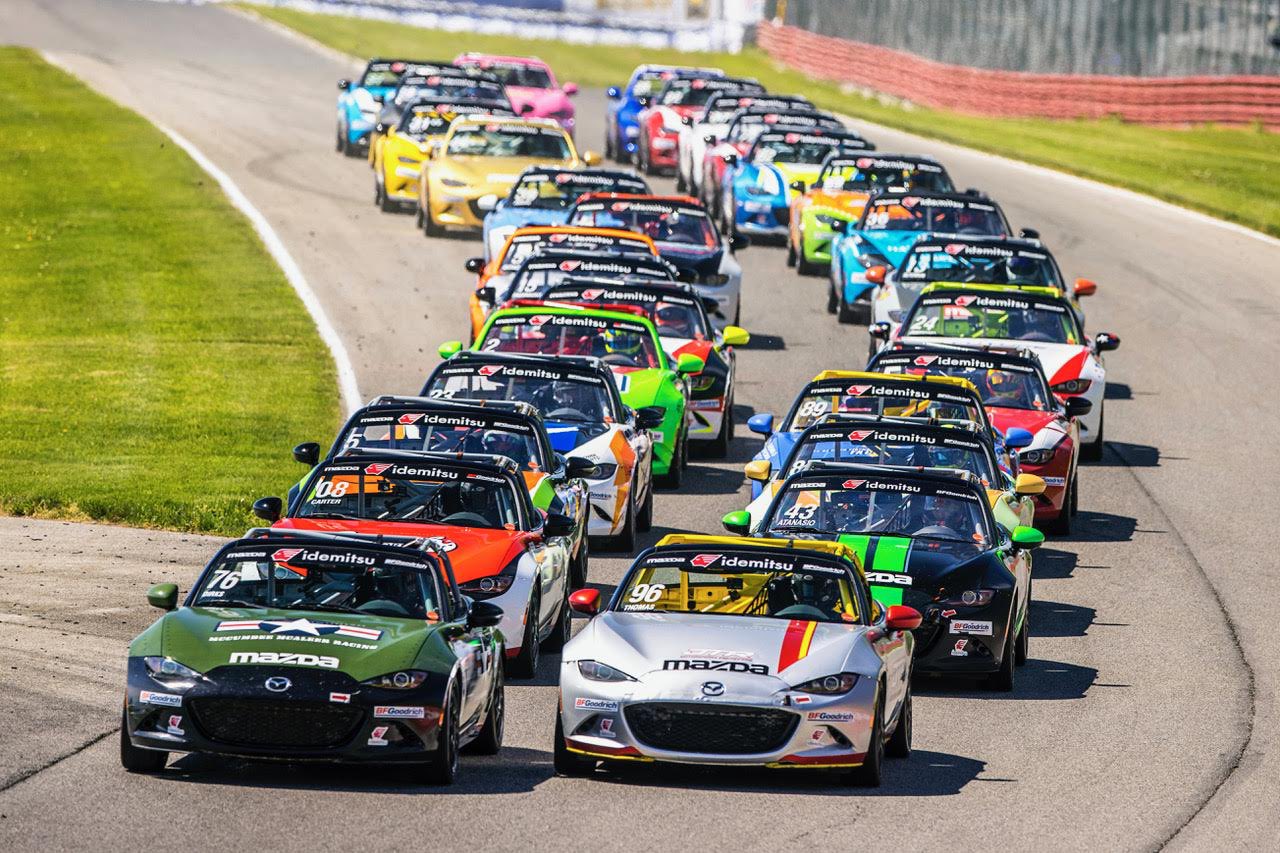 The weekend at Mid-Ohio also included rounds five and six of Mazda MX-5 Cup. The racing with this full field of identically prepared Mazda MX-5 Cup cars was thrilling, close and clean. I really have to commend the drivers for their professionalism, giving us racing that was both exciting and sportsmanlike.
Overall, it was a solid weekend for Forbush, and I can see huge momentum gains in the program at every event. It's great to see the hard work paying off, with outstanding strategy, flawless pit stops, and getting the car faster and more competitive at every single event. It's so rewarding to be a part of this growing program.