This past weekend was IMSA's annual visit to Road America, and wow, what a week! With all of IMSA's sanctioned series at the event, it was a great show for the fans. Speaking of fans, Road America had an incredible turnout. Despite the weather being up and down, it certainly didn't dampen the fans' enthusiasm! It was great to see so many activities offered by the manufacturers and all of the interactions with the fans.
My own activities for the weekend kept me busy, but with great results to show for it! The Mazda MX-5 Cup races didn't disappoint, and in fact, they were nothing short of spectacular, with incredible racing at the front of the field in both rounds.
Race one was green flag to flag, so the display of driving skills was nonstop as the competitors fought hard from start to finish. Race two, however, did have some yellow flags, which tightened the field at the end. That resulted in another photo finish, which is always so thrilling to witness! This is the third race of the season with a margin of victory that's less than one-tenth of a second.
My coaching client, Ashton Harrison, was racing at Road America in Lamborghini Super Trofeo. She's had some success this season and was looking to recapture a podium spot at one of her favorite tracks. With the prior testing we did there before the event, Ashton was in a perfect mindset heading into the weekend. We had shortened practice sessions due to on-track incidents, so that early track time really paid off. Qualifying got washed out, so the series reverted to practice lap times, which put Ashton in second place in class with over 30 Lamborghinis.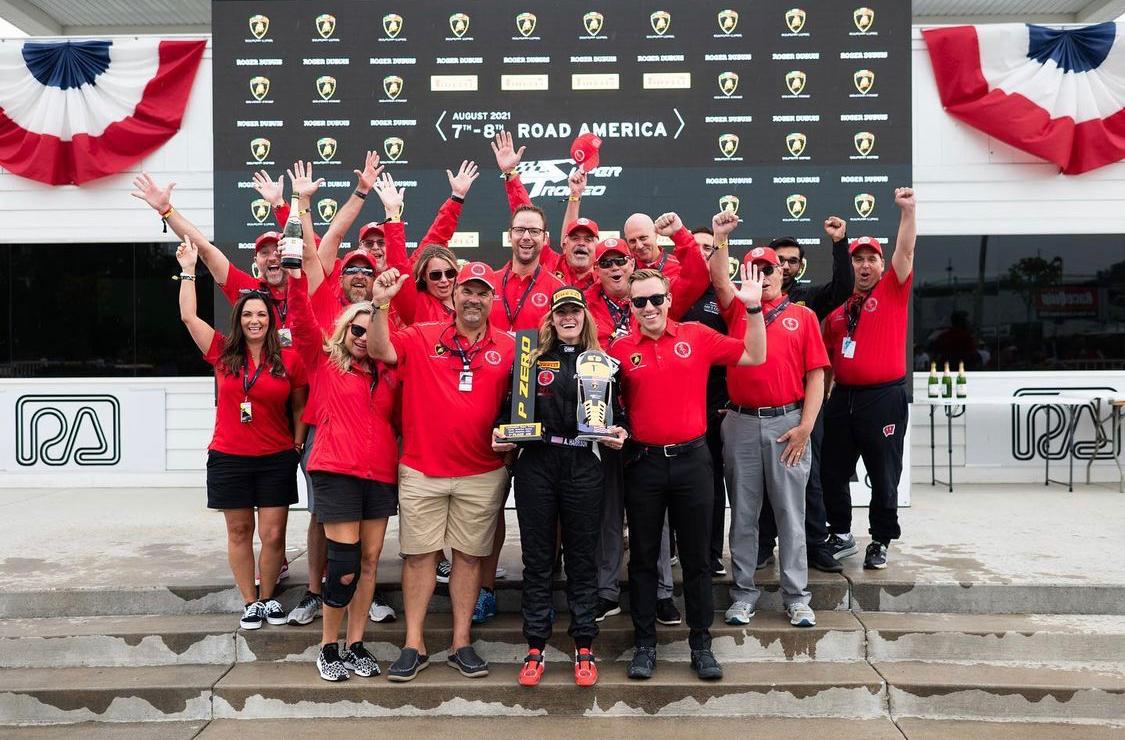 Race one was flawless, as Ashton made the pass for the class lead early on and never looked back, pulling out a margin to win comfortably. It was so exciting to see all of her effort, training and focus pay off. Race two got off to a great start, with Ashton starting on class pole thanks to her race one win. She made some calculated passes in the opening corners, but before the close of the first lap, she got hit. That contact sent her wide into the wet grass, and she lost those valuable spots she had worked hard to gain. The rest of the race was all about perseverance and clawing her way back up through the field. In the end, she recovered and took home a third-place finish.
It was a disappointing result, knowing that she had the pace to win the race, but it was a phenomenal example of how staying focused and continuing to be assertive can pay off in the end. Overall, it was a great points weekend for Ashton.
Down in Nashville, the city saw its first-ever street circuit event. The Forbush Performance team was competing in the SRO race, and Matt Forbush had a successful event at his debut street race. He came home with two strong finishes and a clean race car. I'm excited to help the Forbush team start testing this coming weekend at Road Atlanta.