We just wrapped up the make-up event for IndyCar at Mid-Ohio—with fans, which was exciting to see! Of course, there along with IndyCar was the Battery Tender Mazda Global MX-5 Cup Series for rounds five and six. The races at Indy were just the weekend before, so the teams had to quickly prep and transport everything to Ohio for another compact event, with both races on Saturday.
The MX-5 Cup racing was competitive, as always, and race two even had a last-lap battle for the lead that resulted in the top three cars going three wide through the turn 5/Madness section, which jostled the running order and further proved why the series is so exciting. You truly never know who's going to be first to the checkered flag!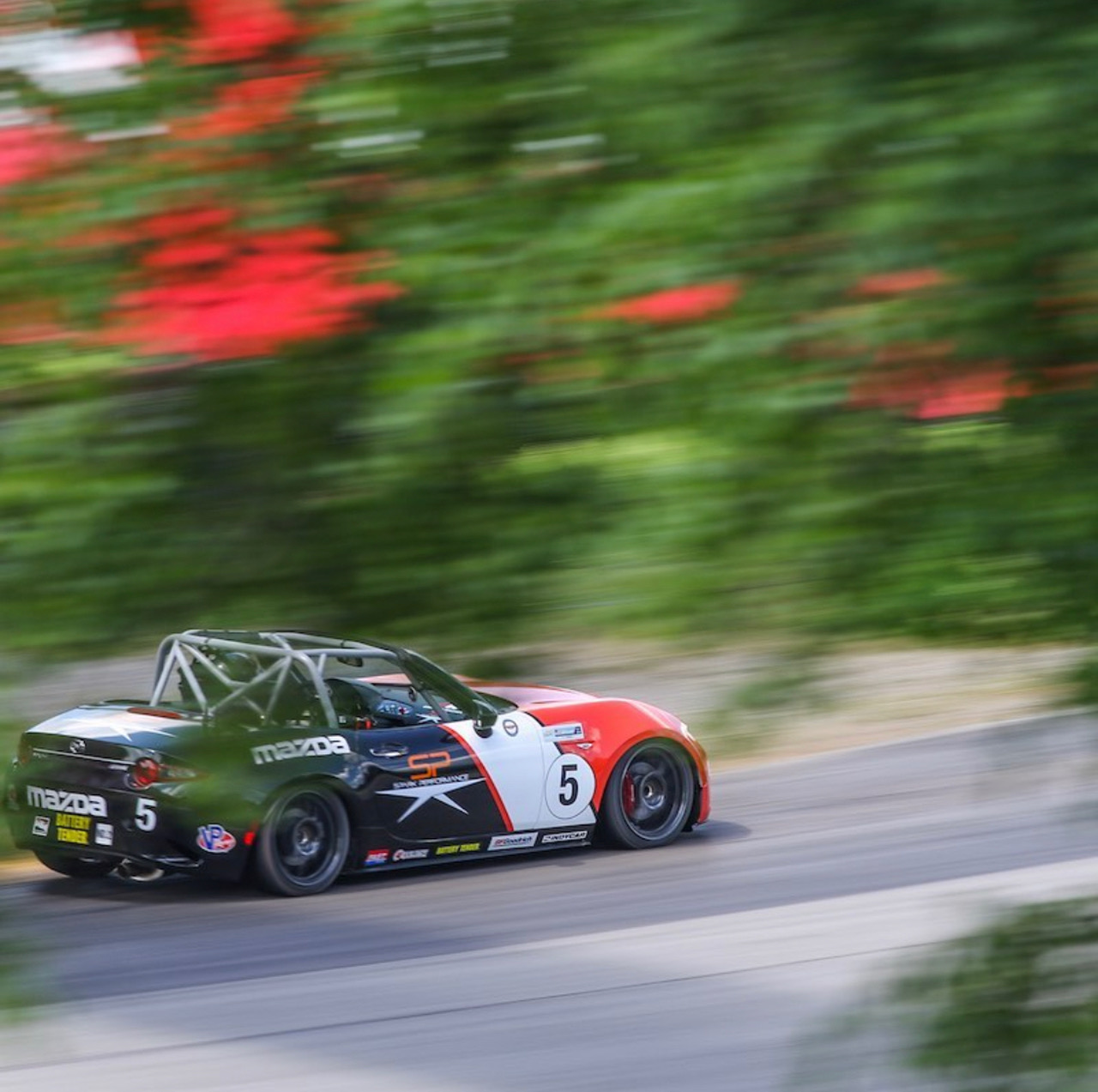 The next event is scheduled for Mid-Ohio once again in two short weeks, but this time with IMSA. This is a highly unique situation for sports car racing, since typically series will visit a venue just one time per year. This is more like a local series, where the same circuits are raced multiple times. We're getting an interesting look at what factors change between events at the same venue, and what factors stay the same.
With so much time spent at Mid-Ohio this year, between the Spring Training event and the race last weekend, teams will now be able to concentrate on the details that are always a factor, but don't always get the attention they deserve. Details such as how the car reacts throughout the length of the race and ensuring the car performs at its best at the end can be carefully studied. Drivers can also fine-tune small details about driving the track, looking to pick up tenths of a second in individual turns—it all adds up! Race craft can also be further developed.
Now that they have a couple of Mid-Ohio races under their belts, teams will have a better knowledge about what cars tend to get stronger or weaker as the race goes on and the way the characteristics of the race change with each lap. The first Mid-Ohio weekend was a really helpful preview for the kinds of racing scenarios—and beneficial strategies—that can be expected in the next race weekend at Mid-Ohio.
From the teams I talked to, I know that there are a lot of hungry drivers ready to make fine-tuned adjustments to get the competitive edge when they race again at Mid-Ohio in two weeks.