Last week I had a fun opportunity to join Ashton Harrison and Wayne Taylor Racing to test with her Lamborghini Trofeo effort. We headed to NCM Motorsports Park, which is the National Corvette Museum's track in Kentucky. I'd never been there but had heard good things, and I was anxious to experience the track for myself while also making it as productive of a test as possible.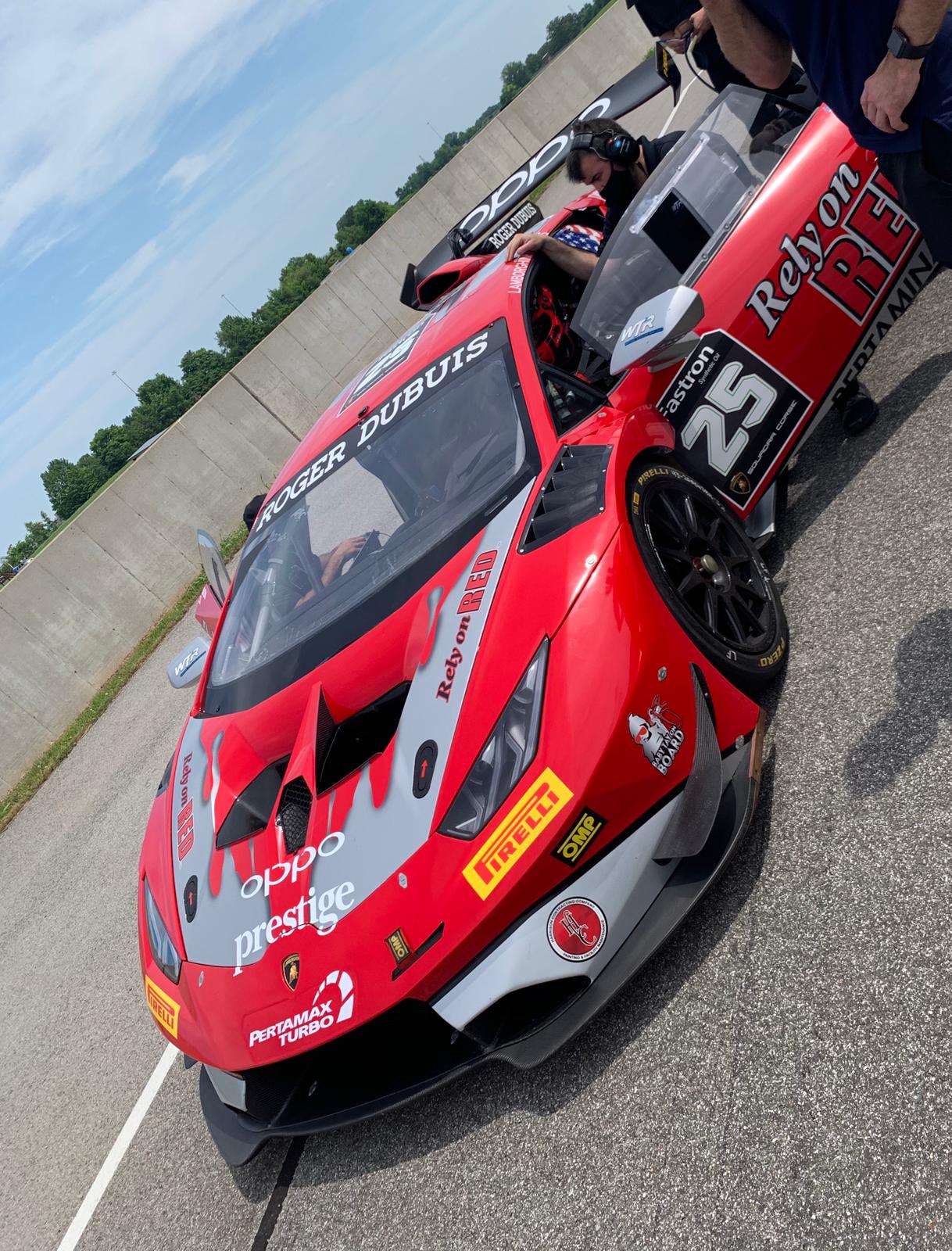 I was excited to get the chance to drive the track. Having not been to NCM before, I watched plenty of video in advance and made study notes on a track map so I could have a higher comfort level and make the most of the track time that I got. I really enjoyed the track layout—it's got a lot of quick elevation changes and both low-speed and high-speed corners. There are even some tricky corner combinations, which all are relatable to tracks that the Lamborghini series visits.
After driving a handful of laps and coming up to speed, it was nice to feel that advance study paying off. It allowed me to add value not only to Ashton, but also to the team as we worked on refining the setup of the car.
We spent the bulk of our testing time working to further develop Ashton's skills with providing setup feedback while making changes to the car, like knowing what changes to make and how to communicate them to the team. It was fun working with such an experienced team and getting to be a part of it as a driver coach as well as giving feedback that goes into engineering the car.
It was a very productive couple of days, and it was a unique test since I got the chance to drive the Lamborghini for the first time—despite having been around it quite a bit this past season—and to drive it on a new track, no less!