If you haven't heard yet, Mazda has announced that the Battery Tender Mazda Global MX-5 Cup Series will be going e-racing for the next several weeks. This five-round series is a very exciting opportunity for all current and previous MX-5 Cup competitors, who are all eligible to participate. This virtual racing will have a lot of similarities with the regular series, including prize money—real, not virtual!
My involvement will be something entirely new for me: I'll be joining regular series commentator Tony LaPorta and Mazda Marketing's Mo Murry in the "virtual broadcaster booth"! This is an exciting opportunity for me. I've always enjoyed the idea of commentating races, but I've never had the opportunity to do so. As one would assume, there is always a lot to learn with a new role, but taking the series online creates a whole new set of challenges not just for me, but for the whole series.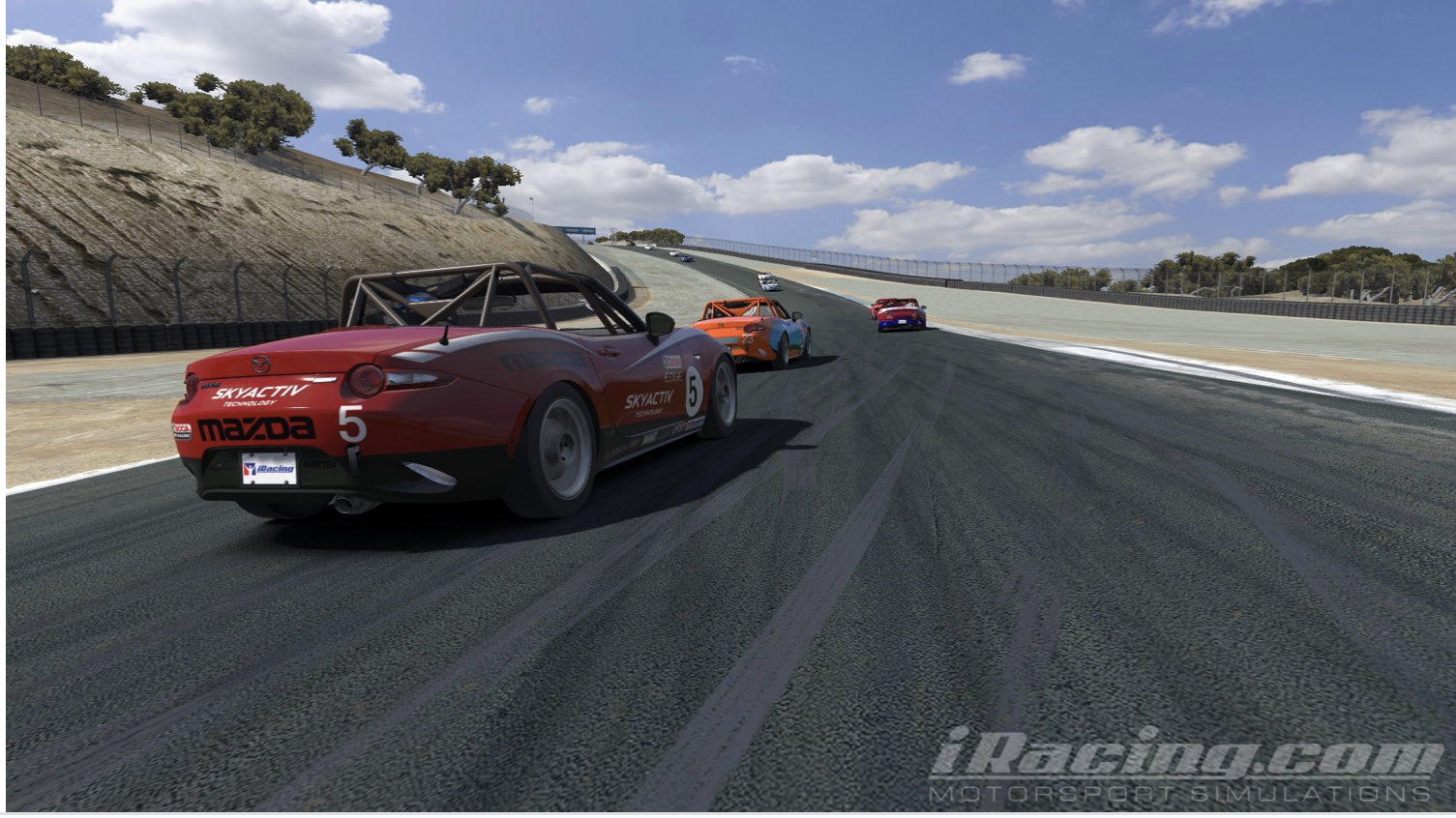 I take a seamless race broadcast for granted, but behind the scenes there is so much that goes into making it run smoothly. Doing this online is no different, except now it requires the coordination of various software and clear communication with people all over the world.
For instance, since we won't be in the same broadcast booth, creating a seamless conversation is more difficult because we don't have visual cues from each other. This adds an extra layer of challenge on top of it being my first time commentating.
Behind the scenes we have chat software for the commentators. So instead of giving each other visual cues, we can message each other. That means we have to watch the race, talk, type and read all at once. The chat platform brings together the commentators as well as the producers, who can let us know when we have commercial breaks and where we are in the schedule of activities.
I never appreciated all the coordination that a broadcast takes, let alone doing it with software that combines the e-racing platform, the live timing, the commentating, the commercial breaks—every facet has to be considered. We are literally working with people and companies all over the world to do this.
Wherever you are in the world, you can tune in on the Mazda Motorsports Facebook page or the iRacing YouTube channel for live coverage every Tuesday evening at 8pm ET. The Battery Tender Mazda Global MX-5 Cup Series will be racing on the same tracks that the regular series follows, and I'm looking forward to my new role in the broadcaster booth!