I just got home from Michelin Raceway Road Atlanta and IMSA's Petit LeMans event. We had absolutely gorgeous weather and record crowds on hand for another exciting season finale.
I was fortunate enough to be driving with Automatic Racing again in their #09 Aston Martin Vantage GT4. We had a terrific start to the event, leading the first practice and grabbing the pole position for the race. My teammate Akhil Rabindra, who is part of Aston Martin's young driver program, did a phenomenal job learning Road Atlanta and putting all of that new knowledge to use.
It was an exciting start to the race. Akhil took the lead at the start, but there were a lot of full-course yellows, which really challenged the teams for strategy. They seemed to always fall at inopportune times!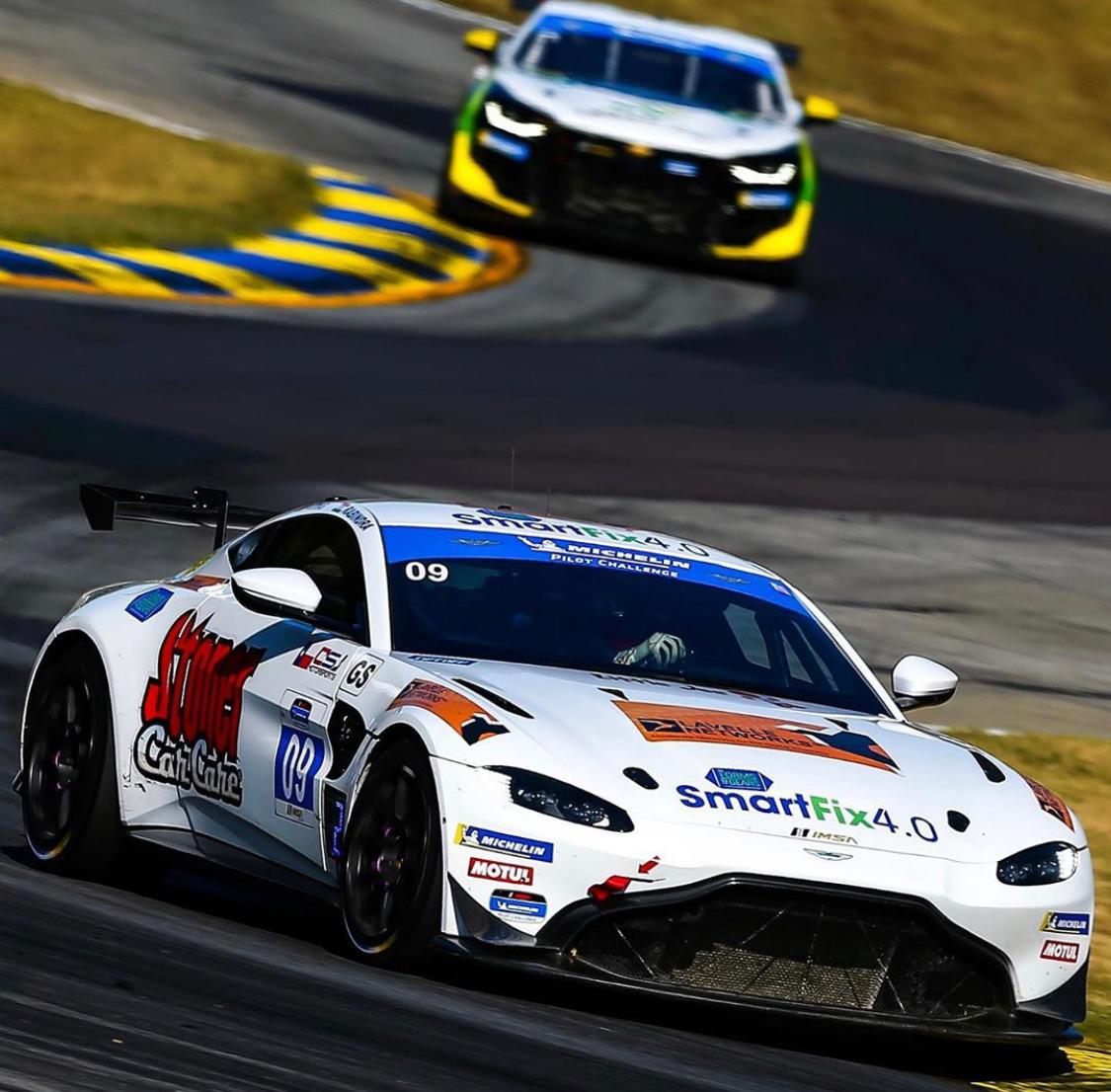 One of those badly-timed yellows was the final one, which came right when we needed to pit, so it cycled us to the back of the GS field. I got in the car for that final stint of the race, and while we were still under yellow I could see the long line of cars ahead and realized just how much work I had ahead of me!
As the green flag flew, I put my head down and just picked through the field where I could. I managed to make several passes in the opening laps while the field was still packed quite tight, sometimes feeling like the seas parted in my favor. With 20 minutes remaining, I was pleasantly surprised to find myself inside the top 10 and continuing to charge forward.
With the incredibly close racing that the IMSA Michelin Pilot Challenge Series produces, and all the talented drivers in the field, it was truly a lot of fun to be racing to the front. In the closing minutes, I had worked my way up to second place. Unfortunately, there just wasn't enough time to catch the leader.
However, a second-place finish was really exciting, especially considering where we were just 40 minutes prior! Unfortunately, after the race IMSA declared we hadn't met the minimum drive time requirement, so our result didn't stand. Despite that, it was a really special opportunity to be involved in the season finale, and I was so pleased to be part of such a strong performance for Automatic Racing.