This past weekend was the IMSA event at Lime Rock Park. I was excited to be back in the driver's seat with a familiar team—Automatic Racing. I was driving the #97 Invisible Glass Aston Martin Vantage GT4 with Rob Ecklin. The last time I was with Automatic Racing was in 2007, co-driving with David Russell, who is now the team principal.
Lime Rock was my first time getting to race the Aston Martin, and my first time driving with Rob. It was an exciting opportunity for me, not only to get back to the Michelin Pilot Series, where I've had a lot of success over the years, but also to race with Rob Ecklin and Invisible Glass.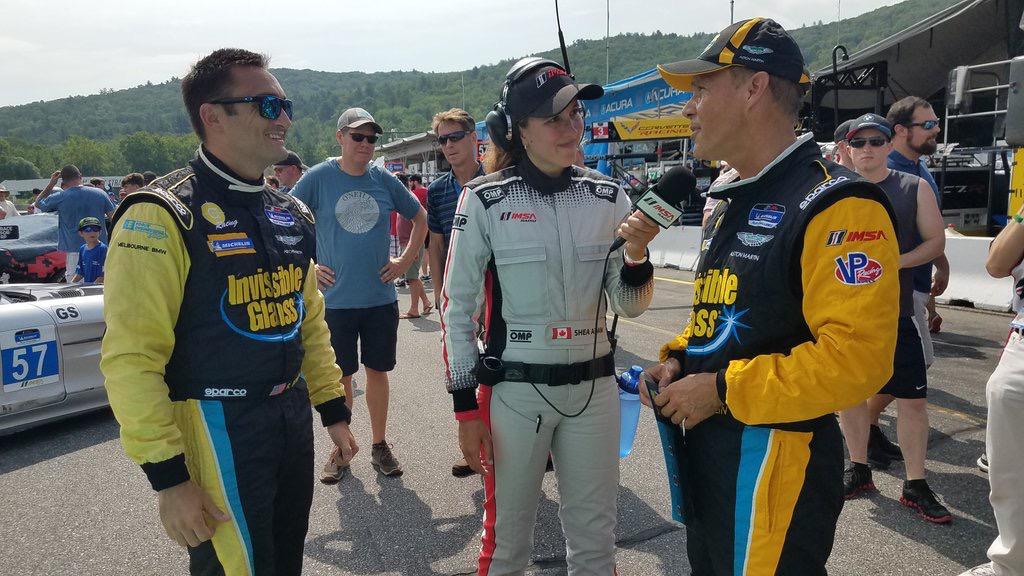 Our weekend got off to a great start as we developed the car setup throughout practice. Because of the very compressed event schedule, it was paramount to get the car dialed in quickly, and that was one of the fun challenges for me. I had to both learn the car and find out what it needed to achieve its maximum performance. Our work paid off as Rob went on to get his best-ever qualifying result of 9th, so of course I was really excited for him.
We raced on an extremely hot day, with temperatures in the mid-90s, which is remarkable for Lime Rock, where it's not usually so sweltering! It really had an impact on cars and drivers. From the get-go, it was imperative to manage temperatures, which was an additional challenge to the racing dynamic. Our Automatic Racing team gave us flawless pit stops, and we went on to finish 11thdespite our challenges from the heat. I was happy to help Rob achieve his best result of the season so far.
Overall, I was extremely grateful for the opportunity and I hope to have another chance to drive later this season. In the meantime, you can tune in to NBCSN to watch the race broadcast on Thursday, August 1 at 6pm ET.