As you saw in my post last week, I've been spending a lot of time at Virginia International Raceway since their season is officially open. Both clients that I worked with last week are new to car racing, one being an older driver who's finally seeking out his racing passion, and the other being a 14-year-old who's currently competing at the national level in go-karts.
I've been working with Will during the past couple of years, since his introduction into go-karts. I've been proud to see his progress in the karting scene, which is now blossoming into car racing opportunities.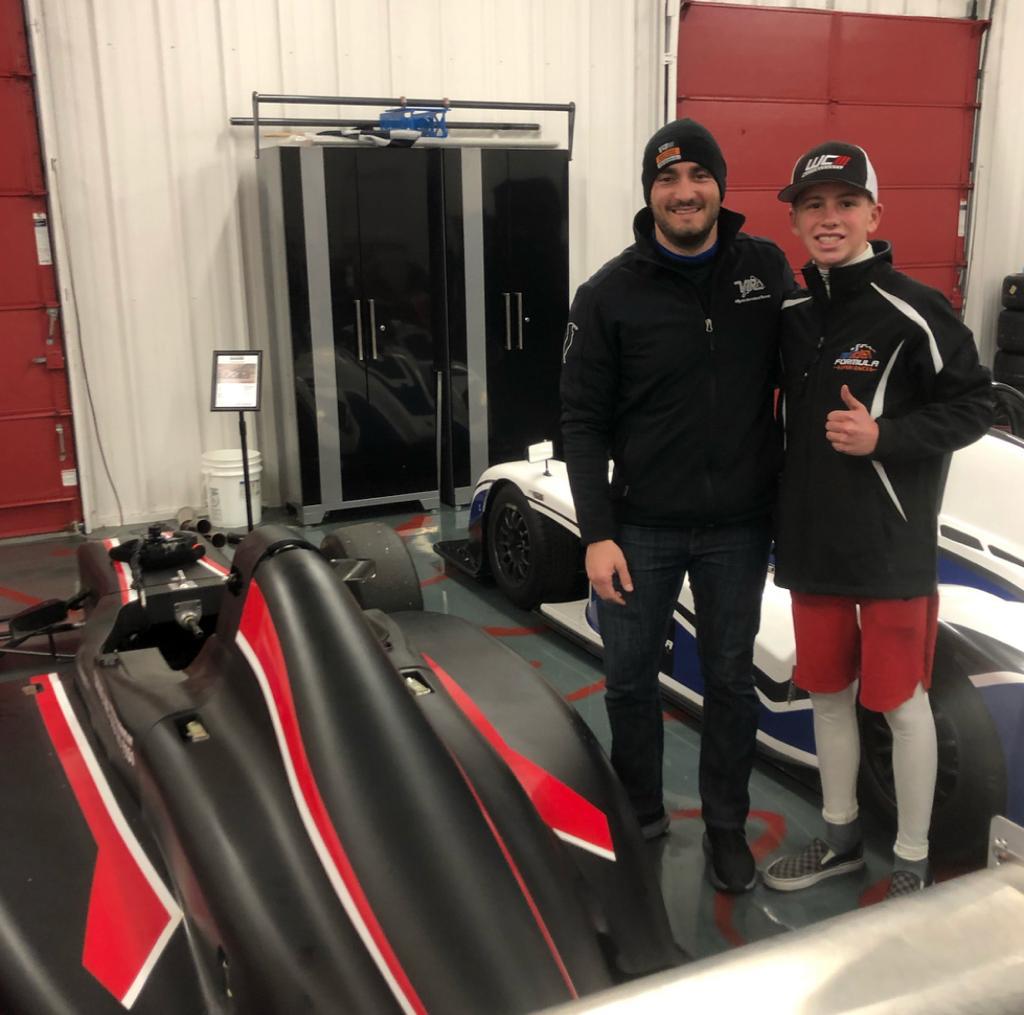 When I first met Will, he didn't know much about racing, but he had a huge interest in cars. His goals quickly changed to wanting to compete at the national level in karting, which he has accomplished. Now he wants to immerse himself into as much car racing as possible.
Deciding which route to take in car racing can be a tough decision sometimes. There is a natural progression from karts to open-wheel racing, but there can be more long-term opportunities in sports car racing. One of the goals we have for Will is to make sure he gets experience in both disciplines.
Sports car racing tends to be a little more difficult because it requires shifting an H-pattern gearbox, which is new to Will. But in both scenarios, he's in a heaver vehicle that responds much differently than a go-kart, so he has to transfer the knowledge he already has while learning new concepts that will help him optimize his driving.
Achieving that combination is really one of Will's main goals right now. There are a lot of valuable skill sets that a go-kart can teach you, but there are also some habits and tendencies that don't apply to cars—open-wheel or sports car—so you have to retrain yourself. That includes throttle application, steering inputs and braking technique.
At VIR, it was incredible to see how quickly Will was able to transfer from driving the proper line on a simulator to driving the proper line on the actual race track. That's one skill that has absolutely transfered over from his go-kart experience!
I'm looking forward to helping both of my new clients with their goals as they develop throughout the season, and throughout the years to come.