My latest event was a little different than a typical race weekend for me: I got to drive a historic Mazda at the Rolex Monterey Motorsports Reunion at WeatherTech Raceway Laguna Seca. I was involved with this event last year, too, thanks to Mazda Motorsports. Then, I was in a GT Mazda, but this year I was in the legendary 787 prototype that ran at LeMans in the early 90s.
Driving the 787 is absolutely incredible. In a modern-day prototype, you don't get the same exhilarating feeling from the powerplant like the 700 horsepower from this 4-rotor rocketing down the straightaway. It's very visceral. Inside the car, it sounds like a beautiful hum – it's actually very confidence inspiring as it delivers an endless range of powerband.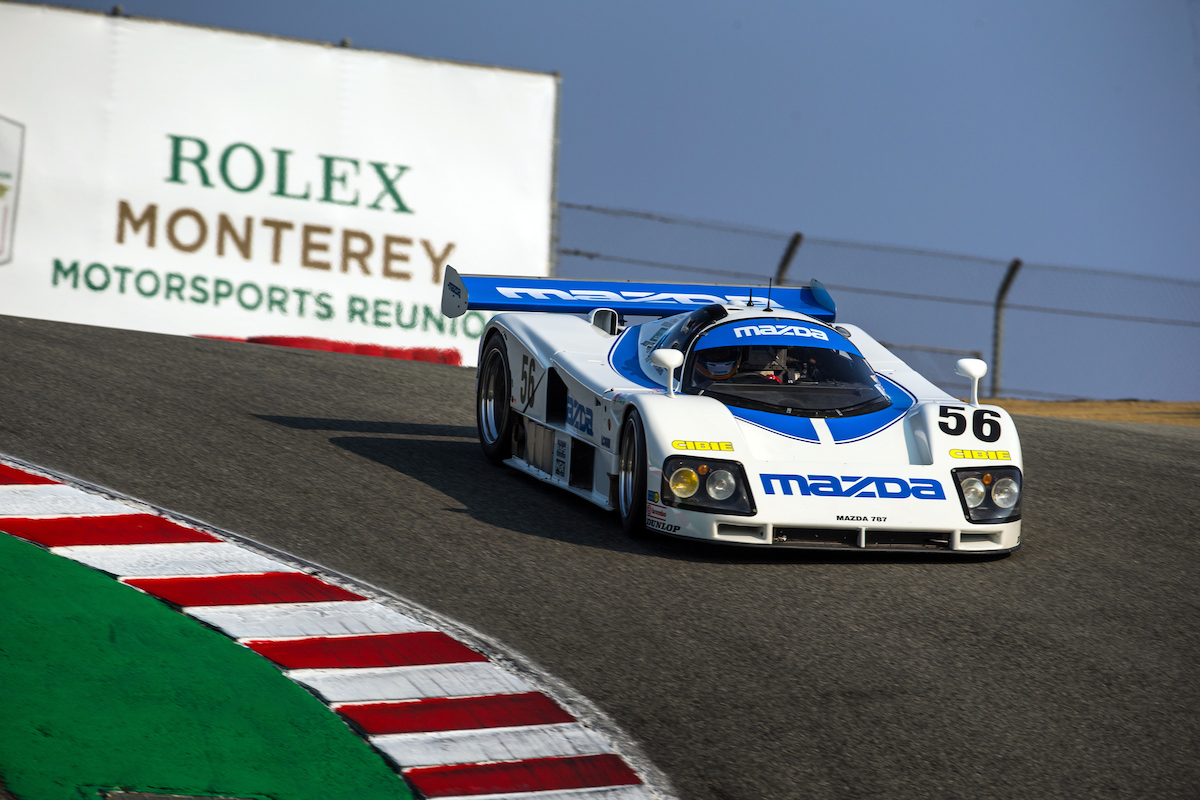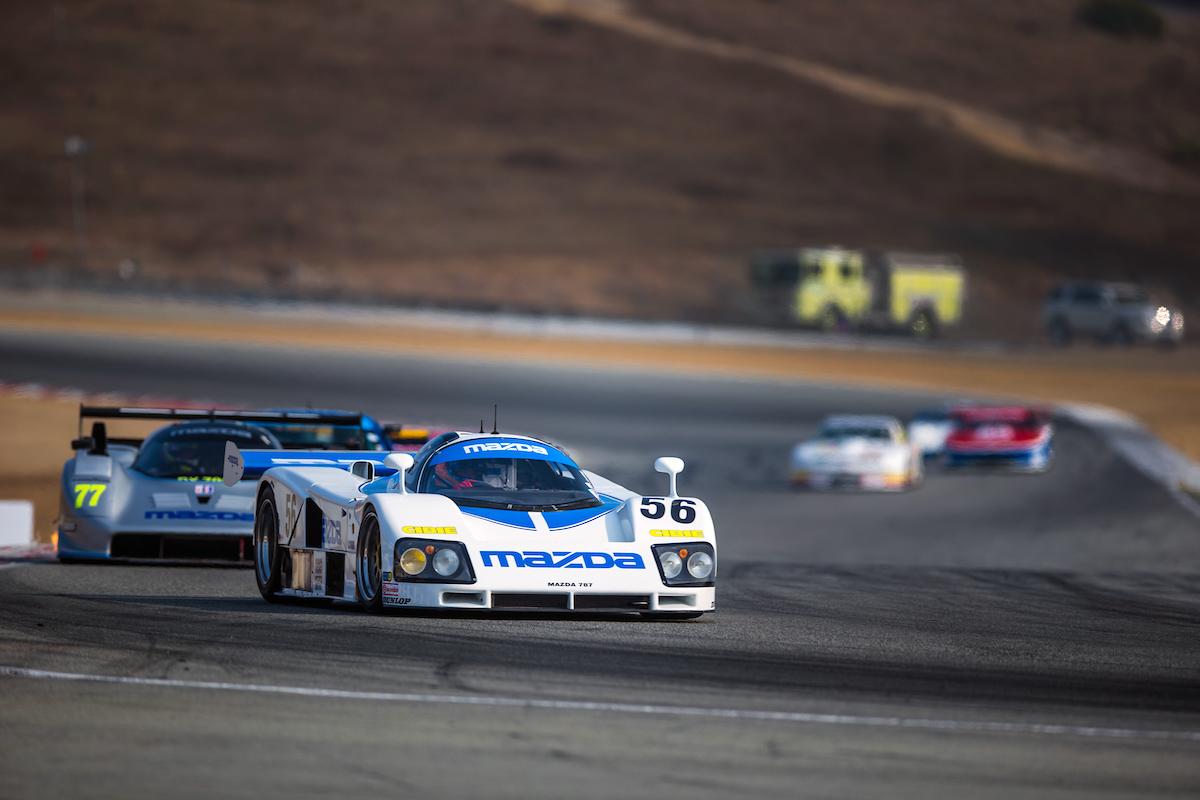 The 787 accelerates faster than the modern-day prototypes: it weighs about the same but has a couple hundred more horsepower. It is also a lot more work to drive! It's an H-pattern gear box, and you have to use the clutch on every upshift and downshift. It's all normal stuff, but you're doing it at prototype speeds! It makes me appreciate where technology has gotten us: modern-day race cars with electronic enhancements such as paddle shift, traction control, and ABS.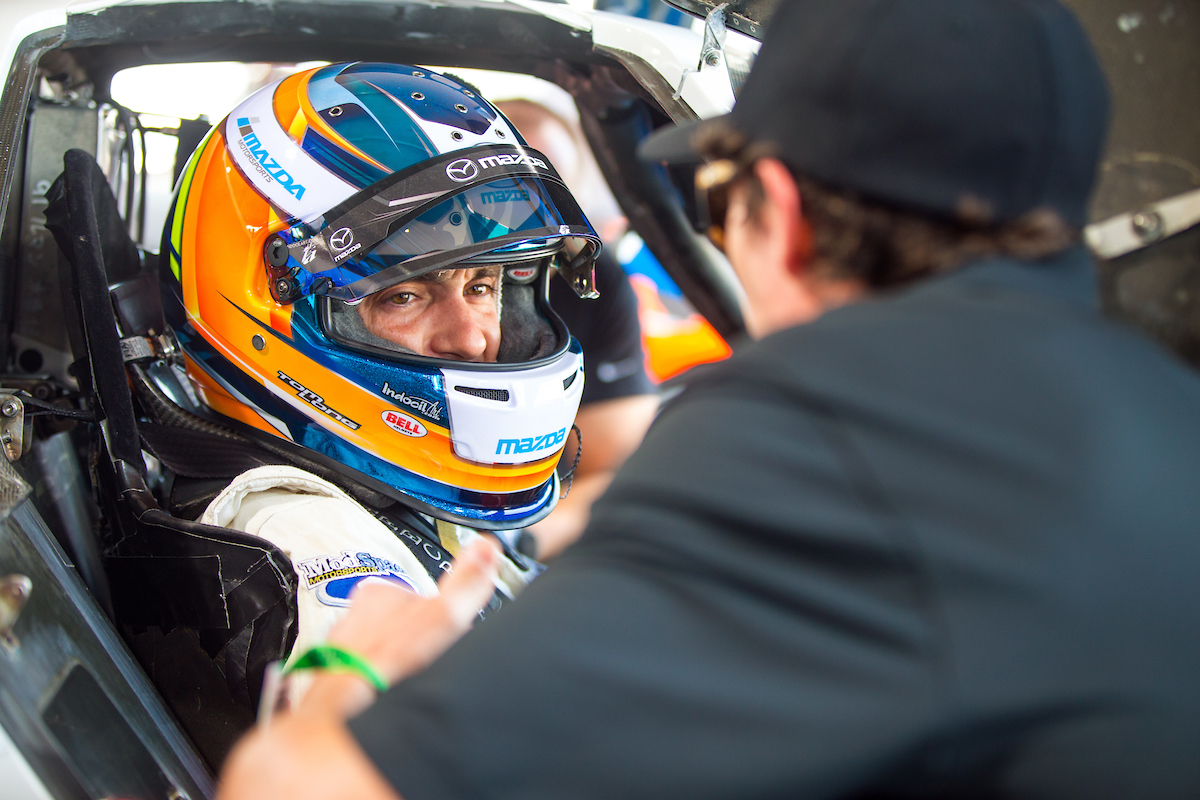 Reflecting on the experience, it's remarkable to think that this car was traveling over 200mph down the Mulsanne Straight for 24 hours in all its fire-breathing glory. What a significant piece of history that the 787 represents for Mazda!
Being out there with all of the other iconic prototypes from that time, like the Porsche 962, I knew I had the best seat in the house to watch those cars at work! The racing was fun, too. There were of course varying performance levels of cars and drivers, and being able to work my way through traffic in that timeless car was really special and rewarding.
It was also a nice opportunity to get warmed up for the upcoming IMSA Continental Tire SportsCar Challenge race there in just two weeks. Britt Casey, Jr. and I are hoping to close out the TCR season on a high note with the championship.