Britt Casey, Jr. and I had an exciting race at Road America in the IMSA Continental Tire SportsCar Challenge last weekend. We were back in action with the No. 77 Compass Racing TRUMPF Audi RS3 LMS in the TCR class. We had gorgeous weather all weekend, and I always look forward to racing at Road America.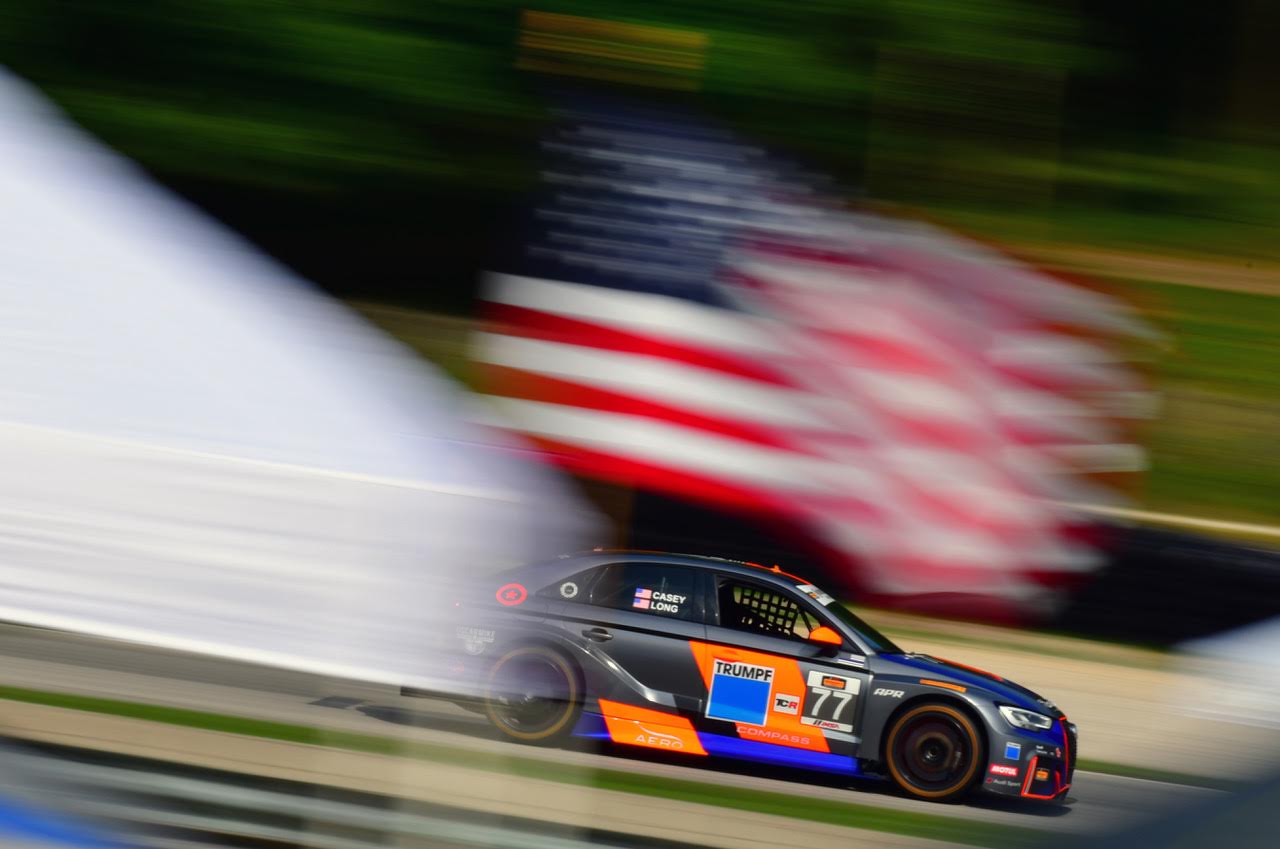 For this event, since it was Britt's home race, we decided to switch things up and let him take the closing role, so that meant I qualified. The team did a great job with setup as we made our final adjustments just prior to qualifying, and we used the session as a verification that we had the right balance for the race. I qualified second for a front-row start, , and was really pleased with our setup changes, which would play perfectly for our race balance.
I got off to a great start in the race, and there was a lot of excitement in the opening laps. I went three-wide around the outside of the first corner to take the lead, and then again around the outside in the Carousel to keep the lead. I was pleased with that start, controlling the race from the front. There was a big incident in the GS class, so all of us in the TCR field had to take evasive action. Fortunately, our car came through unscathed, but not all the others were so lucky – plenty of competitors were caught up in the incident.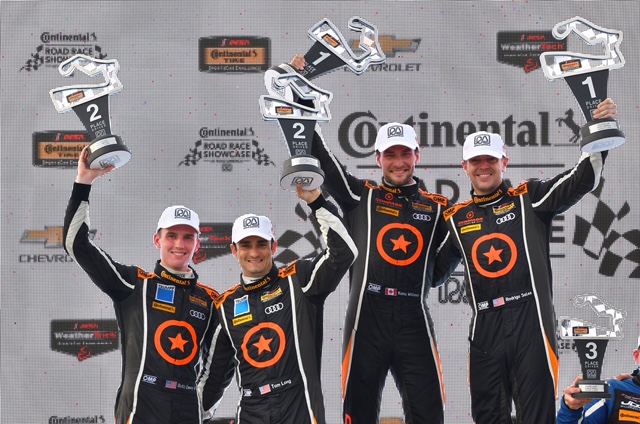 After the restart, I was able to control a comfortable lead, settling into a pace that would put us in a good position for the end of the race. When another horrific incident came at the infamous Kink, we were able to pit for a full service and driver change under yellow. Britt jumped in and, thanks to an incredible pit stop, retained the lead.
Shortly after going green, our teammates took the lead in traffic, and Britt was nose-to-tail with them for the rest of the race. Within the final 20 minutes, Britt started to push and had some amazing pass attempts, but we fell short in the last two laps because of low fuel pressure.
Although second place is a solid result, it's tough to swallow because we had the potential to win. We have now fallen two points back in the championship fight, with our teammates moving into the lead. We're prepared for a championship race to the end of the season, which is sure to be exciting. In two short weeks, we get to my home track for round eight at Virginia International Raceway.