We were at Watkins Glen this past weekend for the IMSA Continental Tire Series' second four-hour race of the season. It was round four in the series, and Britt Casey, Jr. and I were excited to be back in TCR class action in the No. 77 TRUMPF Audi RS3 LMS. We were hoping to keep our four-hour win streak alive after winning the season opener at Daytona.
The event got off to a great start, although the weather was unseasonably hot all weekend, so we really had to take that into consideration for our car setup and strategy. Britt had an incredible qualifying effort, narrowly missing the pole position by less than a tenth of a second. Our teammates got the pole, so we were excited to have an all Compass Racing front row, even though we know anything can happen in a four-hour race—and it did!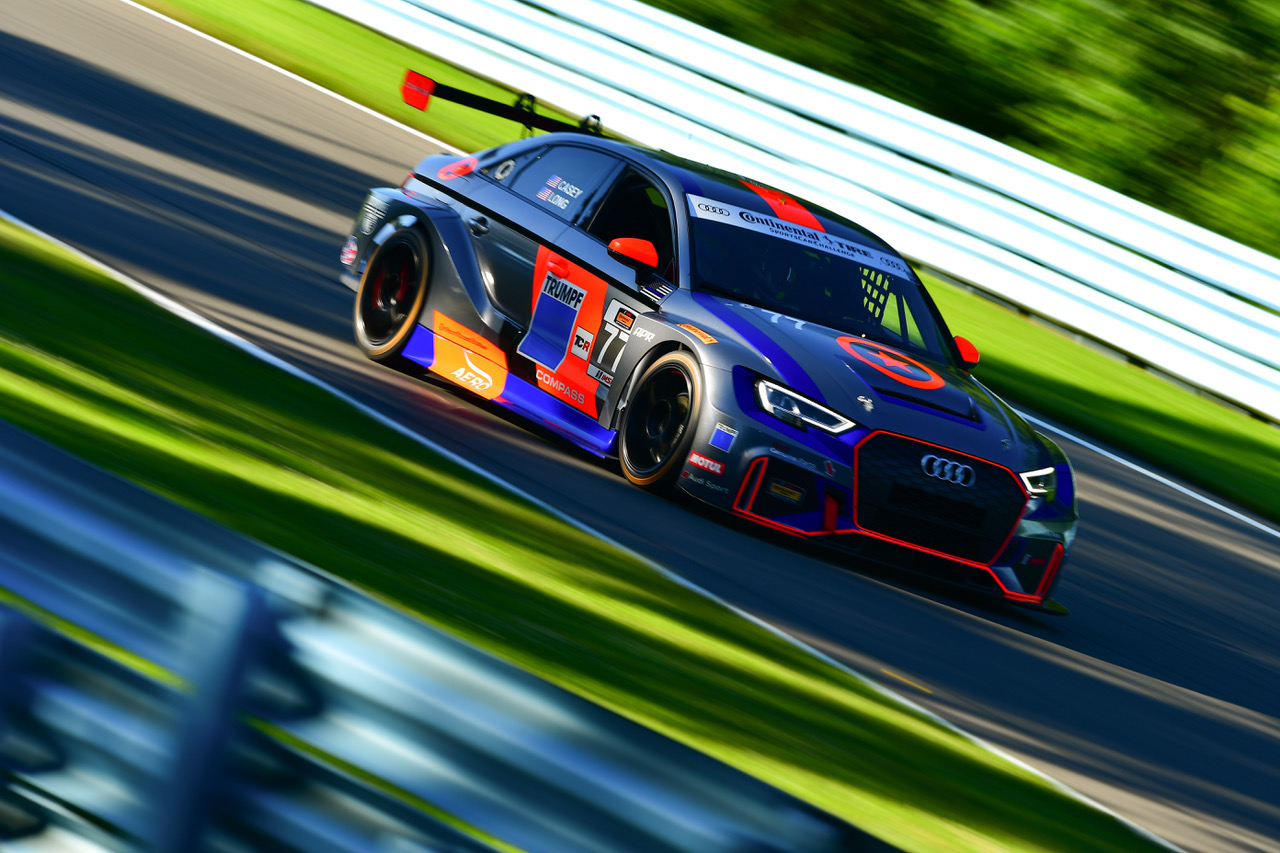 On the first lap, Britt did an amazing job, somehow missing a huge incident in the uphill esses. It was mayhem, but he was able to weave through it and come out unscathed.
As the race continued, Britt put in a serious effort, driving over two hours into the race. He maintained good position throughout his stint, and after we came in for a full-service pit stop and driver change, I came out running in second.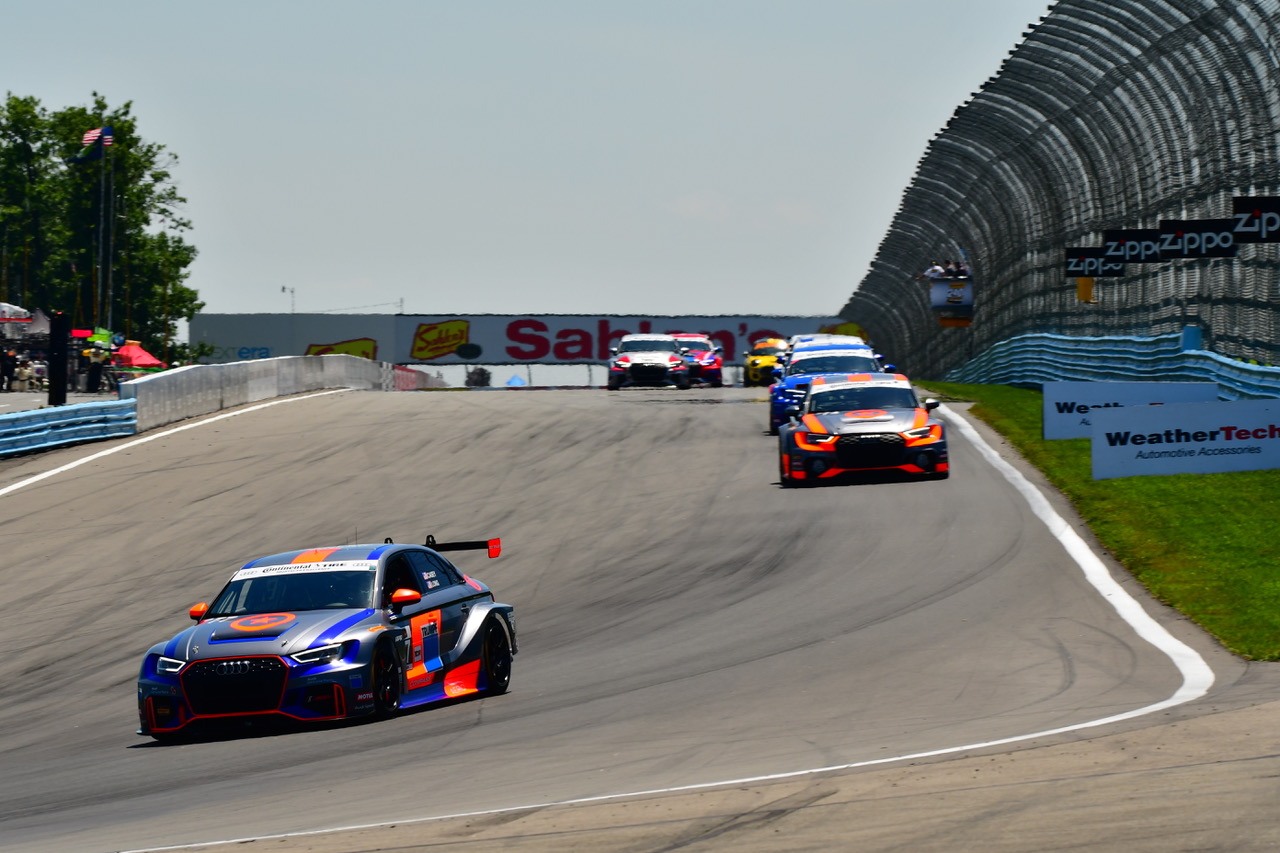 In the closing 45 minutes of the race, there was a final full-course yellow that packed up the field. During the opening laps of the restart, I was able to pass for the lead and never looked back. It was an exciting dash to the finish, where everyone was in full-on sprint mode.  Watkins Glen is a physically demanding circuit with high-speed cornering loads, so combined with the extreme heat and the sprint pace to the finish, it was really intense.
Pulling into winner's circle felt so sweet after the ups and downs of the season so far. Although we've managed to lead on the last lap of every race, it hasn't always fallen our way. We won't be basking in this glory too long as it's a short turnaround to Canadian Tire Motorsports Park this coming weekend. You can tune in to IMSA.com or the IMSA app on Saturday, July 7 at 3:05 p.m. ET for the two-hour race.