Last weekend was the third round of the IMSA Continental Tire SportsCar Challenge Series at Mid-Ohio. Britt Casey, Jr. and I were back in action with the No. 77 TRUMPF Audi RS3 LMS that we run in the TCR class with Compass Racing. We were both looking for redemption after our disappointing last-lap drama at Sebring.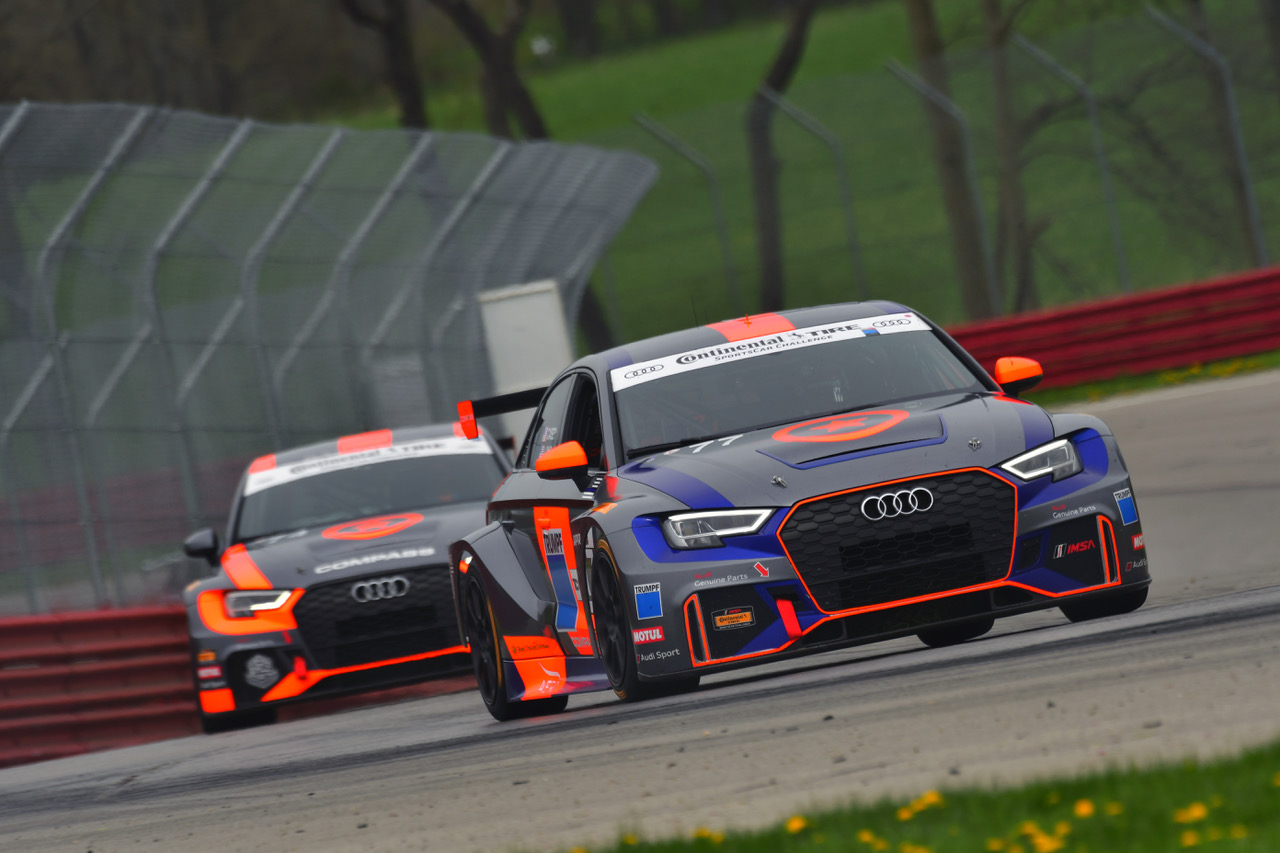 We had typical mid-west weather. We had some pretty heavy rainstorms move through on the test day, which limited our track time, but when we finally got some quality runs in, we were quite pleased with the performance of the car and the direction that the weekend was heading for us.
The schedule was a little bit different at Mid-Ohio in that qualifying was on the morning of race day, so it made for a very busy and compact Saturday. Britt once again had an incredible qualifying performance, and he grabbed the TCR pole after a great drive.
The Compass Racing crew did a fantastic job getting the car ready for the race in the short turnaround time after qualifying. We had a perfect car all race long. It ran the whole time without missing a beat, and all that hard work paid off as the handling was dialed in.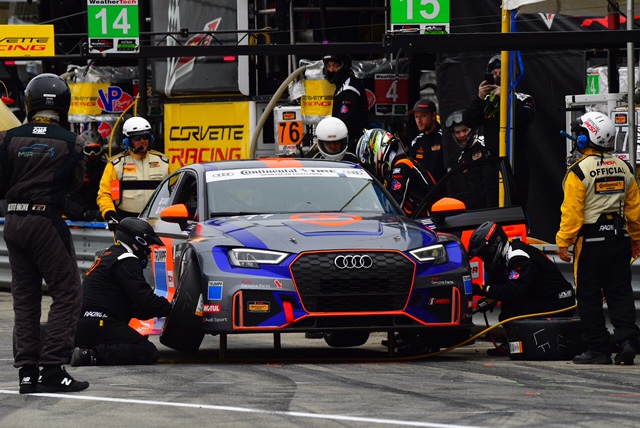 Britt got a great start. We had a yellow fairly early on, and we and a few others pitted for fuel to maximize our options for later in the race. While Britt was coming back up through the field, unfortunately he got knocked off the road and lost valuable time. Luckily, though, he was able to continue, and he put in a great stint. We hit our pit window and came in with the other TCR leaders for our service and driver change, and we had such a fast, flawless pit stop that it actually moved us from third to second!
I left pit lane under green flag conditions, and I never would have thought that there wouldn't be another yellow the entire rest of the race. It's always a challenge trying to hustle coming into a race under green flag conditions when you've just jumped in the car. You never end up catching a break! It's a fun challenge that, as a driver, you prepare for both physically and mentally.
Mid-Ohio is a very tricky and difficult track to pass on. I had to be extremely patient in traffic, but as the race was winding down and we had about 20 minutes left, we still had a 20-second deficit to the leader.
Over the next 20 minutes, we realized that this would be our last shot and that it was time to stop looking after the tires and make the final push. We were able to close the gap by several seconds over the next several laps.  When a disabled car pulled off track, IMSA decided to finish the race under green conditions, which was music to my ears because we were catching the leader at a rapid rate.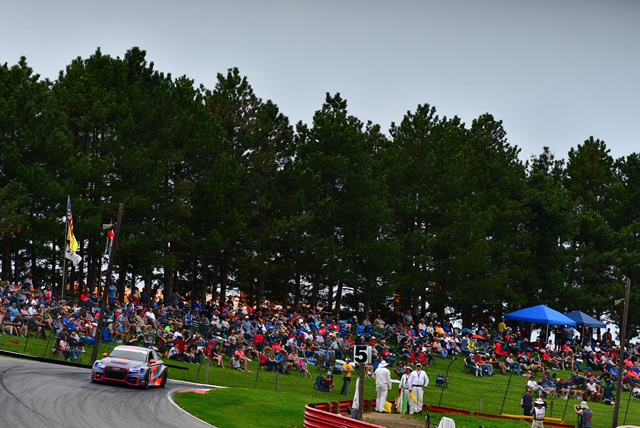 On the last lap, with a 3-second margin, I was able to catch our teammates and pass for the lead, and we come across the finish line first. That disabled car, though, was being covered by a local yellow, and race control deemed that the pass was initiated in that yellow flag zone. The last-lap pass for the win was reversed, and we came away with second.
I never would have thought that with 20 minutes left in the race and a 20-second deficit, we would wind up fighting for the win. But we had the right mentality to take advantage of it, and everything played into our hands as we tried to capitalize on it in those last moments. We're working hard to keep our heads up after the last lap of the last two races haven't gone our way! But we'll be back for the next round, stronger yet again. We're looking forward to the upcoming four-hour race at Watkins Glen.