Friday was the season finale for the IMSA Continental Tire series, and I was excited to team with Britt Casey, Jr. again in the No. 27 TRUMPF Mazda MX-5. Our week got off to a really good start—it was just fun to be back with Freedom Autosport once again. After all, they've been in the series for 10 years now, so it was special to reflect back on all the great memories and results I've had with the team. The intention was that this weekend would be no different!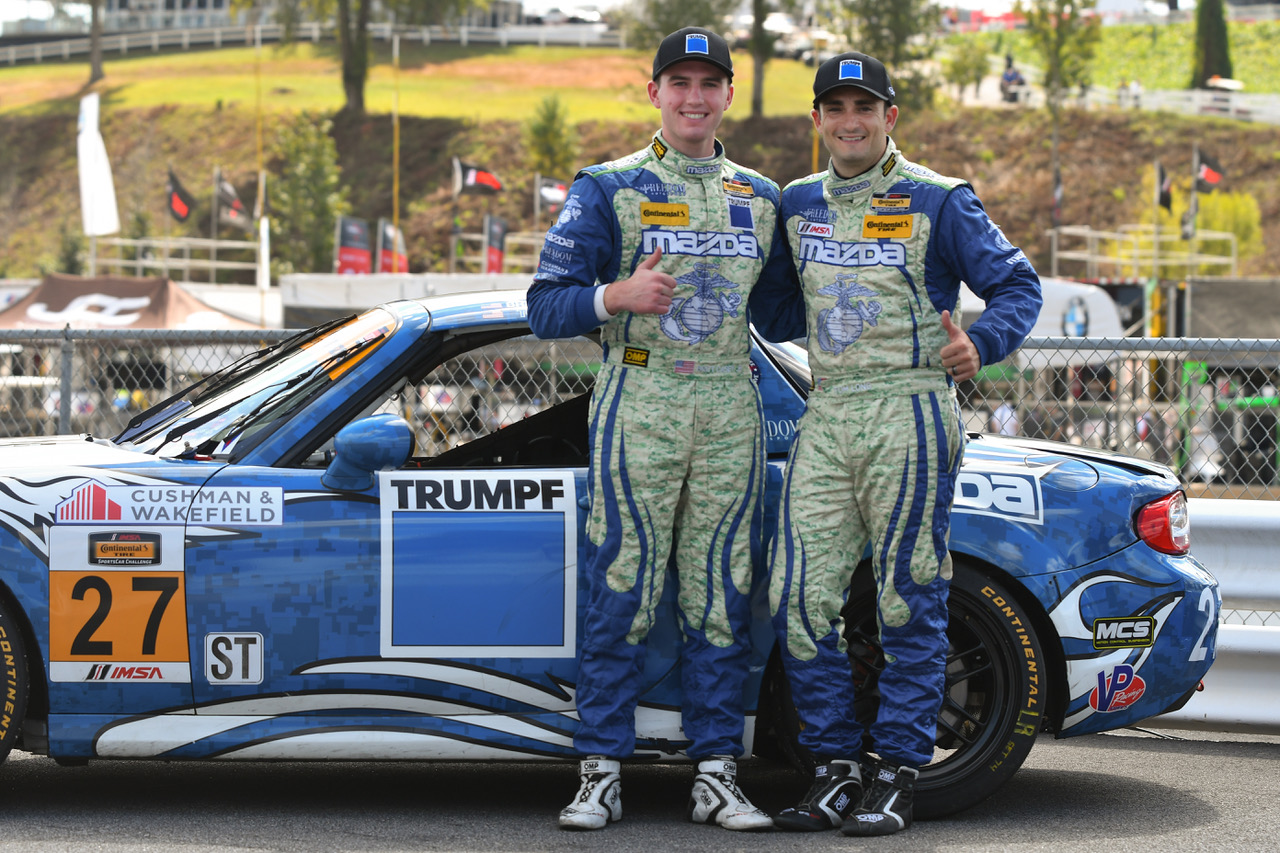 We switched things up and Britt qualified the car. He did very well and was one of the two team cars that qualified inside the top five. The race got off to a clean start with a lot of excitement, and Britt managed to move up to third during his stint.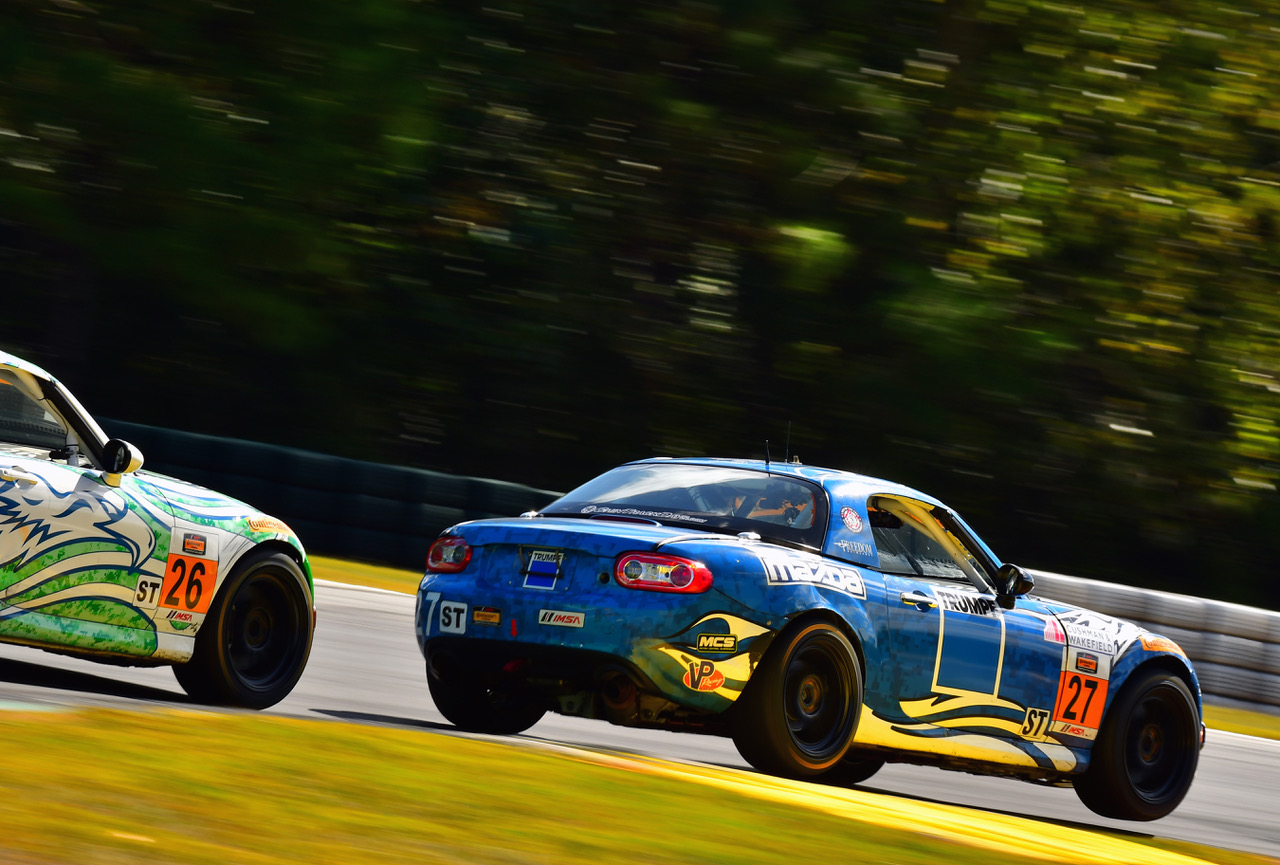 We rolled the dice a bit and pitted early to try to maximize our strategy. We did the driver change just after the 45-minute point. I jumped in after a clean pit stop, and our strategy started to pay off when a full course yellow came. Once everyone had cycled through pit stops, our TRUMPF MX-5 and Freedom's No. 26 Mazda MX-5 were in first and second!
Andrew Carbonell was in the No. 26, and it was exciting to work with him. Again, it brought back some great memories! How many times have Andrew and I linked up during a race? It had been a while, and it felt good.
The handling on the MX-5 was outdone by the straight-line speed of some of the other cars in the class. I had a great battle with Tyler Cooke in a BMW—the fun there is that I coached Tyler when he was just coming out of karts and going into cars with Spec Miata. He also ran with Freedom Autosport in his first year of pro racing, so it was great to battle with him.
There was some really intense racing throughout the closing hour of the race. We were close on our fuel level because of pitting early, so a late-race caution was welcome. Unfortunate circumstances on the restart caused an accordion effect behind the leader. It was a bizarre twist that knocked out not only my car but also Andrew and Tyler's. The three of us were unable to finish with just two laps left.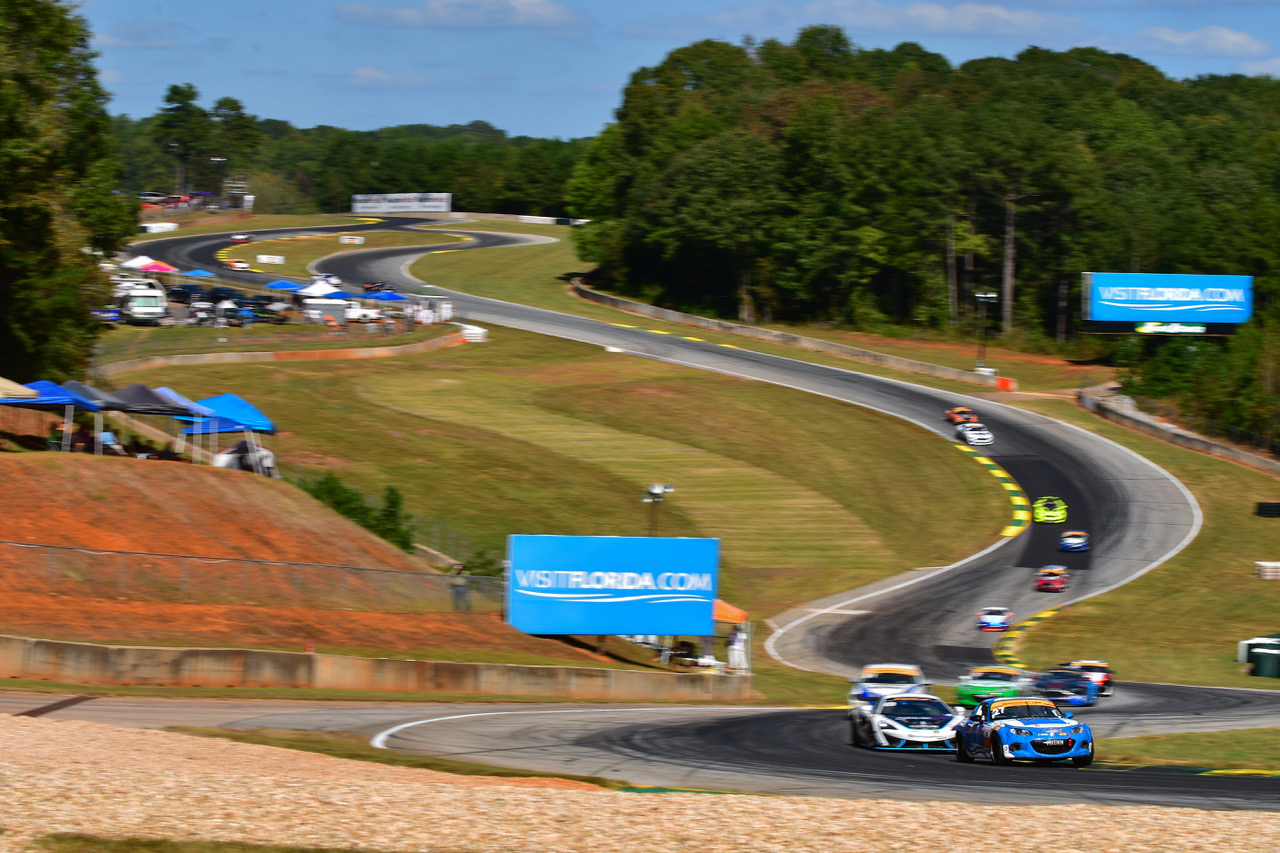 The only silver lining in all of that is our teammate Stevan McAleer in the No. 25 Mazda MX-5 was able to bring home a podium result for the final race of the season.
I hate that we weren't able to get the results that the team, Britt and our sponsors deserved—we even had a lot of TRUMPF guests on hand to cheer us on. I'm disappointed to end the year this way: we had such great results in hand, then they slipped through at the last second. Sometimes that's the way racing is, and that's what makes you appreciate the high points that much more.