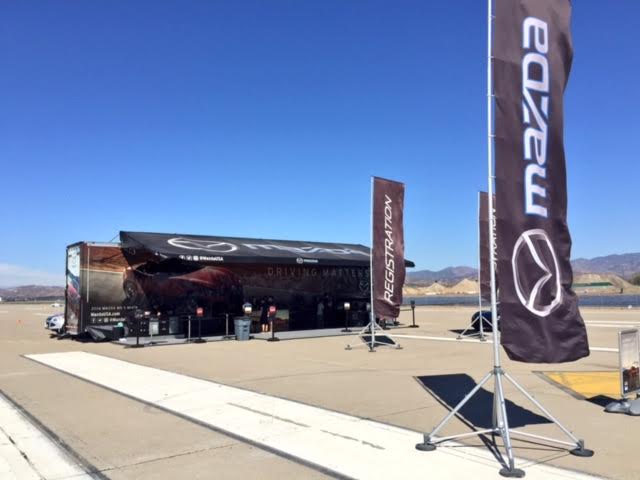 This past weekend I traveled to Southern California for Mazda's MX-5 Experience Tour. It's a traveling ride and drive program that allows participants to experience the all-new 2016 fourth-generation MX-5. They get to test its braking and handling capabilities, and they get to put the MX-5 through its paces on an autocross course, where the car is right at home!
At the end of each program, everyone gets a hot lap around the course with one of the pro Mazda drivers. The participants really get a thrill ride, and they further appreciate the incredible handling and balance that the MX-5 chassis provides.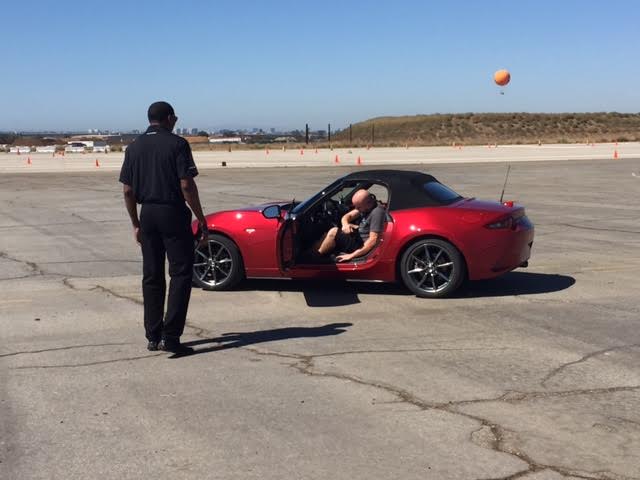 This was my first time working this event. It has already traveled the East Coast and is now doing the West Coast swing. Jonathan Bomarito, who's local to Southern California, and I were the two pro drivers for this latest event. We had a great time putting smiles on people's faces and enjoying the cars just as much as the participants. Plus, really getting to chat with the Mazda enthusiasts and hear their car stories makes me appreciate the Mazda brand and how many loyal, passionate drivers they have out there.
My next opportunity with the MX-5 Experience Tour will be in Seattle at the end of October. I'm excited because I've never been to Seattle or Pacific Raceways, where the event is being hosted.