Our Mazda Motorsports team had high expectations going into the IMSA WeatherTech race at Mazda Raceway Laguna Seca last week. It's Mazda's home race, and we were aiming to get our best results yet.
The first day of practice certainly didn't disappoint: our Mazda prototypes were 1-2 in both practice sessions. The team did a phenomenal job with our initial baseline setup, which allowed us to be really productive right from the start.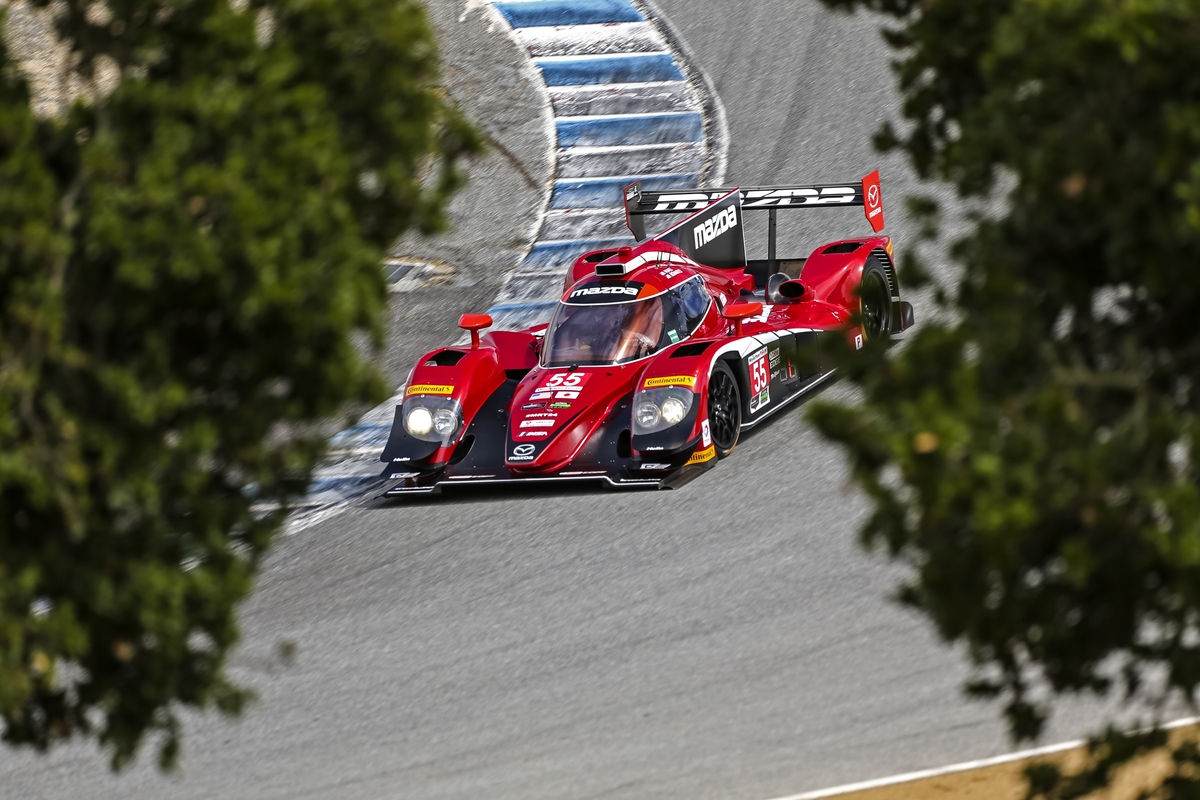 On the second day, we had qualifying in the afternoon, and we knew we needed to get our Mazdas ready to keep pace with the rest of the field. Qualifying is usually a really intense format. During the qualifying session, there was a lot of excitement with position changes. The No. 70 Mazda was up front, then the No. 55, then back to the 70: we went back and forth the whole time. When the time expired, the two Mazda Prototypes were up front and poised for a great start in Sunday's race. I ended up qualifying second, just a quarter of a second off Tristan Nunez in the No. 55. We knew both cars were ready for the race.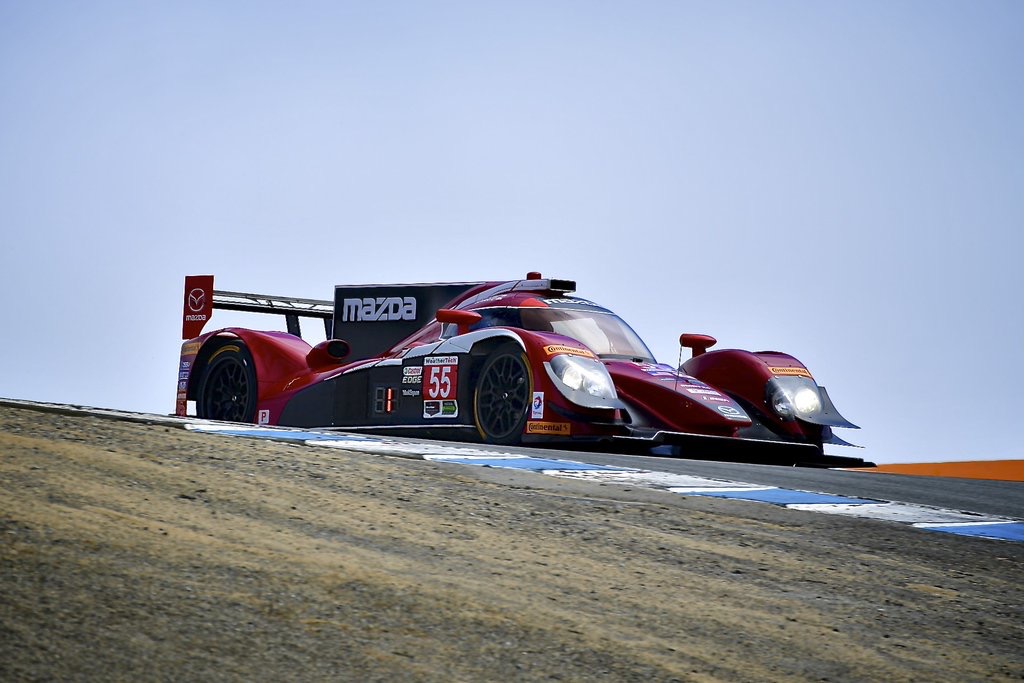 The beginning of the race was flawless. The team executed their plan perfectly, and Mazda ran 1-2 for the opening stages, right through the first round of pit stops. Shortly thereafter, the 70 car experienced an oil pump failure, which sidelined it from the rest of the race. The 55 Mazda battled for the lead, but there were some unfortunate circumstances that relegated the team to fourth at the finish. Although this tied the team's best result to date—coming just two weeks ago at Long Beach—the team had really hoped for something bigger. It's tough to have something less than a win or a podium after our success in qualifying, but I know we'll all be fighting that much harder going forward. It's apparent that Mazda is dedicated to this program, and I have a feeling that results that reflect our competitiveness will be right around the corner.
It was a busy weekend at Mazda Raceway. It was exciting to see Freedom Autosport keep their winning streak alive during Saturday's IMSA Continental Tire race. They finished 1-2, making it six straight years in a row that they have won this round. The Battery Tender Global Mazda MX-5 Cup races certainly did not disappoint, with both races having incredible finishes within the 40-car field. Overall, our 70 car didn't get the results we wanted, but it was a great weekend for Mazda at their home track.